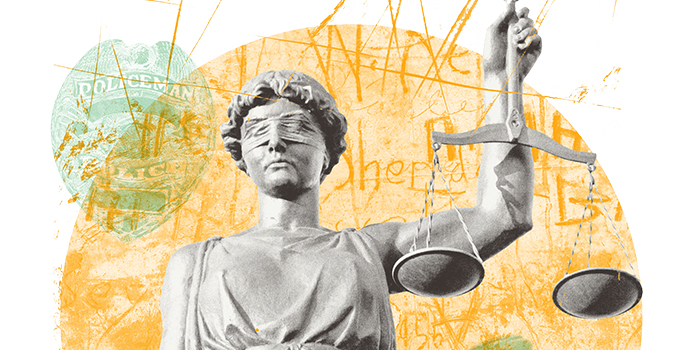 Samia v. United States
Status:
Closed (Judgment)
Last Update:
September 13, 2023
What's at Stake
In Samia v. United States, the Supreme Court addressed whether the introduction of a co-defendant's redacted out-of-court confession, which indirectly incriminates the defendant without formally naming him, constitutes a violation of the Confrontation Clause by depriving the defendant of the opportunity to confront his accuser.
Summary
Adam Samia was convicted of murder and other charges in a joint trial where the United States presented a redacted confession from his co-defendant. This confession implicated an accomplice without directly naming him. Samia argued that allowing his co-defendant's confession as evidence violated his Sixth Amendment right under the Confrontation Clause because the jury likely inferred that he was the unnamed accomplice mentioned, yet he would have no opportunity to cross-examine his accuser.
More than 50 years ago, the Supreme Court ruled in Bruton v. United States that confessions explicitly incriminating co-defendants violate the Confrontation Clause. The Confrontation Clause assures defendants the right to face the witnesses testifying against them in criminal cases, even when jurors are instructed to consider these confessions solely in relation to the defendants who made them.
Samia argued that the confession should have been excluded under the Court's decision in Bruton v. United States. The United States contended that no Sixth Amendment violation occurred, as the co-defendant's confession was appropriately redacted and accompanied by a limiting instruction.
The American Civil Liberties Union, along with the National Association of Criminal Defense Lawyers, filed an amicus brief in support of Samia urging the Court to rule that the Confrontation Clause bars unconfronted confessions that are directly accusatory, even where they do not expressly name the defendant. This standard would protect an indispensable constitutional right, is easily administrable before trial, and preserves an important role for separate trials in the few cases ill-suited to Bruton-compliant redactions.
On June 23, 2023, a divided Court ruled in favor of the United States, finding that the generic redactions were sufficient to allow the admission of confessions of non-testifying codefendants.
Support our on-going litigation and work in the courts
Donate now