Back to

News & Commentary
How Do I Explain to my Six Year-Old Son What Kind of a Society Plans to Execute an Intellectually Disabled Man? [UPDATED]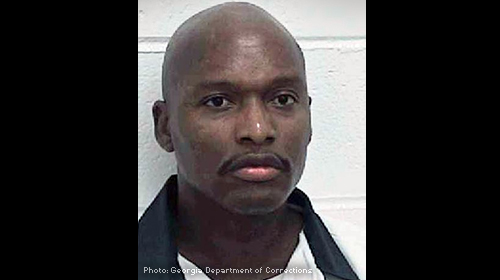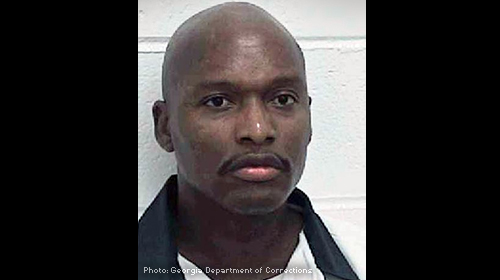 Breaking Update, 2:30pm, February 14th: State doctors reversed an earlier finding and officially declared today that Warren Hill has mild mental retardation, placing Mr. Hill in the category of citizens protected from capital punishment by the 2002 United States Supreme Court decision Atkins v. Virginia. Mr. Hill's execution, scheduled for February 19th, must be stayed.
Secular and religious leaders from Vice President Humphrey to Mahatma Gandhi have taught that the character of society is judged on the basis of how it treats its weakest members. The words echo the teaching of Jesus and seem fitting to reflect on today as many Christians embark on the Lenten season of fasting, repentance, and spiritual discipline.
When I think about Georgia's scheduled execution of Warren Lee Hill, this principle haunts me. Hill is intellectually disabled (formerly called mentally retarded), and so clearly among society's weakest. The State of Georgia plans to execute him on February 19th. How do I explain to my six year-old son what kind of a society plans to execute an intellectually disabled man?
It's certainly not the society envisioned by the precedents of the United States Supreme Court. Since its 2002 landmark decision in Atkins v. Virginia, the Court has barred the execution of the intellectually disabled as cruel and unusual punishment. The American Association of Intellectual and Developmental Disabilities (AAIDD) generally defines intellectual disability as significantly sub-average intellectual functioning (an IQ of approximately 70 or below, accounting for any science-based scoring adjustments), with an onset before age 18, and accompanying limitations in two or more "adaptive skill" areas such as communication, self-care, home-living, interpersonal skills, academic skills, or the use of community resources. Our high court looked to this definition in its Aktins decision.
As the AAIDD and the Georgia Council on Developmental Disabilities and other experts have found, Hill squarely meets this definition. He has since his school days, when standardized tests placed him in the bottom 2-3% of his peers and his teachers clearly recognized his disability. A Georgia trial court hearing all of this evidence agreed that Hill meets the standard. The family of Hill's victims see it, and have agreed he should be sentenced to life in prison without release, not execution.
So what gives? If the court, the victims' family, and Hill's childhood teachers all say that Hill is intellectually disabled, then how can he be executed? The answer is a technicality, a glitch, a quirk in Georgia law. Georgia stands alone among death-penalty states in requiring proof beyond a reasonable doubt of intellectual disability before barring execution. The Georgia judge found beyond a reasonable doubt that Hill had an IQ of 70 or below, but only by a "preponderance of the evidence" that he suffers adaptive limitations and that he began suffering his disability before the age of 18. A "preponderance of the evidence" is lawyer-speak for more likely than not. In other words, Georgia says to Hill, we're pretty sure you're intellectually disabled, but we find you don't meet our very high standard of proof.
Society shows its best self when it takes care of its disabled, makes available needed services, allows for equal education and other opportunities. And of course we don't require the disabled to prove their disability beyond a reasonable doubt — the highest standard of proof known to law (designed, as we have previously explained, for a completely different purpose). We provide these services and opportunities without anything like this kind of scrutiny because it's the right thing to do. It's also the right thing to do to stop this execution from proceeding on a technicality. Hill's pending petition to the U.S. Supreme Court asks the Court to stop the execution, and in turn to save us from our worst selves. Let's hope they do.
Learn more about capital punishment and other civil liberties issues: Sign up for breaking news alerts, follow us on Twitter, and like us on Facebook.