Back to

News & Commentary
ACLU Lens: Supreme Court Rules Against Mandatory Life Without Parole for Children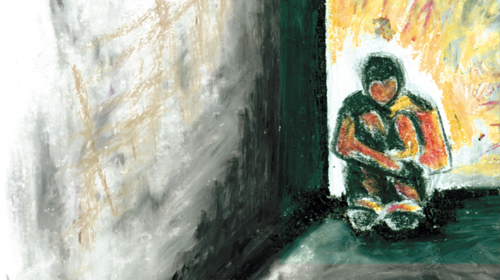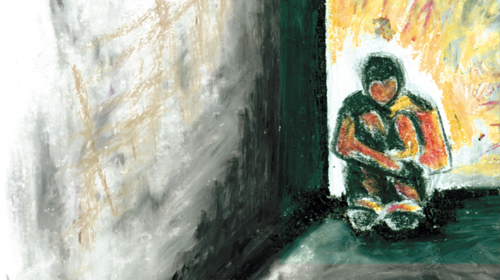 A message for Alabama, Arkansas, and the entire United States: a sentencing scheme of mandatory life in prison without the possibility of parole for juvenile homicide offenders (JLWOP) is cruel and unusual punishment. That's what the Supreme Court said today when it ruled in Miller v. Alabama and Jackson v. Hobbs that such sentencing schemes violate the Eight Amendment of the U.S. Constitution.
In these cases, the Court extended its reasoning in Graham v. Florida, in which it previously ruled against JLWOP in non-homicide cases, to children convicted of homicide. The decision does not mean that a child can never be sentenced to life without parole, although the Court strongly suggested that such sentences should be rare. It simply means that the sentencing judge must have the opportunity to consider age and circumstance when handing down a punishment.
Evan Miller was 14-years-old when he and an older boy used drugs and alcohol given to them by a middle-aged man; then, while intoxicated, they got into a fight with the man and hit him with a baseball bat. They left his trailer on fire, where the man died of smoke inhalation. Evan was charged as an adult, convicted of capital murder and was sentenced to spend the rest of his natural life in prison for intentional murder. The court did not consider his age or the abuse and neglect he suffered throughout his life, which had led him to attempt suicide the first time at age seven.
Kuntrell Jackson was barely 14 when he accompanied other teens on a spontaneous robbery of a video store; Kuntrell stayed outside for most of the robbery but after he entered the store one of his co-conspirators shot the store clerk. For being there, Kuntrell was charged as an adult and sentenced to mandatory life in prison without parole for an unintentional killing where he was not the actual killer. The boy's youth was not taken into account in sentencing.
Legally, these boys couldn't vote, they couldn't marry, they couldn't join the military, they couldn't drink, they couldn't drive – but they broke the law and their state threw the book, the shelf, the whole library at them, and then buried them under it.
Absolutely, their crimes were horrible – lives were lost – and should be punished. But sentencing them to spend the rest of their lives in prison without the possibility of parole ignores the huge capacity of kids for rehabilitation, and our responsibility as a society to give them the chance to become productive members of society. They are not to be thrown away.
Today the Supreme Court made the right decision in holding that the mandatory sentencing of a child to die in prison, without first considering the circumstances of the crime, is not consistent with our Constitution.
The criminal justice system should, at least, protect the children ensnared in it. There are lessons they need to learn and progress they can still make. Automatically sentencing them to life without parole does not advance our society, or the kids. Today, the Supreme Court got it right. Now the real work lies ahead for us to prevent these crimes from occurring in the first place.
In the News:
• Justices Bar Mandatory Life Terms for Juveniles (NY Times)
• Supreme Court rules juvenile life without parole cruel and unusual (LA Times)
• Court Nixes Mandatory Life Without Parole for Juveniles (ABC News)
Learn more about juvenile justice: Sign up for breaking news alerts, follow us on Twitter, and like us on Facebook.