Back to

News & Commentary
I'm a Sexual Assault Survivor, and for That I Will Not be an AmeriCorps Member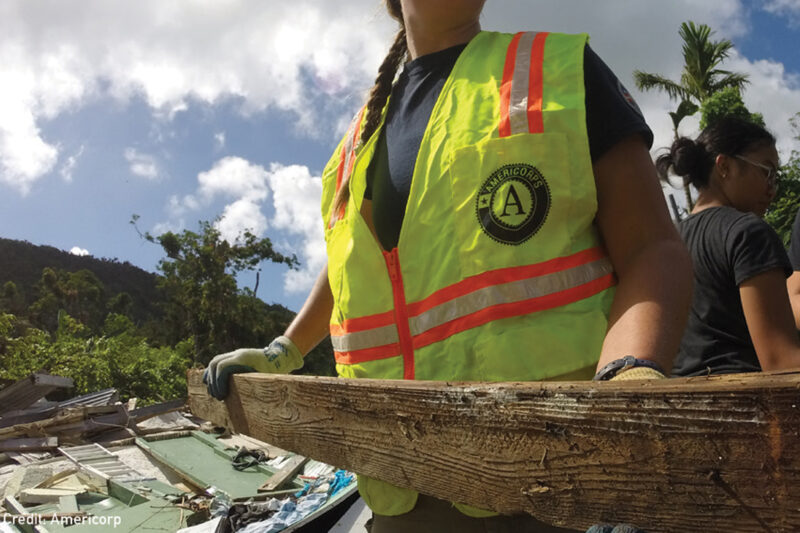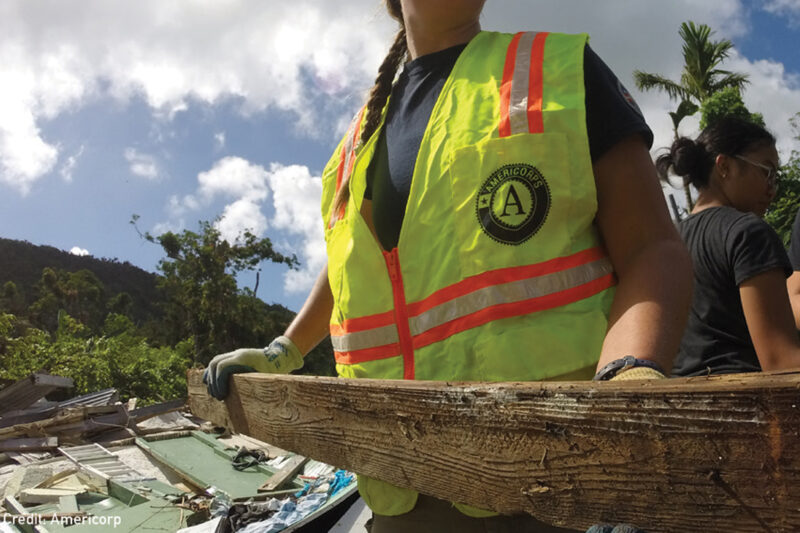 For many soon to be college-graduates, the unfolding of the final year of college holds literally endless opportunities. My dream was to serve with AmeriCorps National Civilian Community Corps, the national full-time public service program.
I knew purposefully dedicating one year — a small portion of my life — to serving my country was my best choice. I couldn't have been happier when I was offered a position to serve as support team leader, based in the Mississippi office. I thought, this is what I've worked so hard for, and now I can work hard for others.
But then it was suddenly ripped away from me through no fault of my own.
When AmeriCorps NCCC offers you an opportunity for any position, they require you to fill out a very detailed medical form that requests every little bit of your medical history, including whether you have ever obtained therapy. I listed my prescription and vitamins, the fact that I had been treated for strep throat, and that, yes, I had received counseling for anxiety.
During my final year of college, I experienced what too many college students have, especially women. I was sexually groped by a co-worker, and in the weeks following the assault, I experienced anxiety around men I did not know. As a social work student and having a background working with sexual assault survivors, I knew receiving counseling would be in my best interest.
Like a "check-up," I decided to seek professional advice to ensure that my anxiety was normal and that the coping skills I was using were more than adequate. I participated in three sessions of counseling, and I successfully continued to work at a sexual violence shelter, maintained a 4.0 GPA, and graduated on time without issue.
Standing in a Walmart produce aisle in May, I received a phone call that would snatch away my AmeriCorps NCCC opportunity only weeks before it was set to begin. I was told that I would not be permitted to serve based on the anxiety I reported. The medical review board's decision was made so quickly that I could only plead my case for why I was still suitable for service over the phone to an AmeriCorps counselor. But it seemed like it was too late — their minds were made up. I later got a letter from AmeriCorps NCCC informing me that I was disqualified from service.
I felt devastated, attacked, and grossly misunderstood. To be told you are incapable of service due to acts that were committed outside of your control is horrendous. This massive regret came over me, and I wished I had never reported the incident, never completed counseling, never disclosed the anxiety.
I later learned that AmeriCorps NCCC's health screening process is deeply unfair to everyone with any sort of mental health condition. The medical history questionnaire is so broad that it will flag far too many people who are able to serve. And AmeriCorps NCCC uses guidelines that discriminate against people with mental health issues. In my case, AmeriCorps' guidelines said that an individual who received counseling in the last six months for anxiety should be deferred from service.
The way AmeriCorps NCCC treated me was worse than the sexual assault. With the help of the ACLU, I filed a complaint challenging AmeriCorps' health screening process. I want AmeriCorps NCCC to change how it completes health screenings for the benefit of anyone interested in serving. Every single person shunned away from AmeriCorps service due to discriminatory health screenings results in the loss of thousands of priceless service hours for the American people, a weakened feeling of community and patriotism, and, on a personal level, devastated dreams.
The AmeriCorps Pledge states, "I will bring Americans together to strengthen our communities. Faced with apathy, I will take action. Faced with conflict, I will seek common ground. Faced with adversity, I will persevere." I ask AmeriCorps NCCC to take action, change its discriminatory policies, and seek common ground so that qualified applicants are not rejected based on health conditions or disability.
The ACLU is interested in hearing from other AmeriCorps NCCC applicants who believe they were treated unfairly in the health screening process. Please share your story with us.