Back to

News & Commentary
Business as Usual: House Leadership Uses DHS Spending Bill to Try to Kill President's Executive Action on Immigration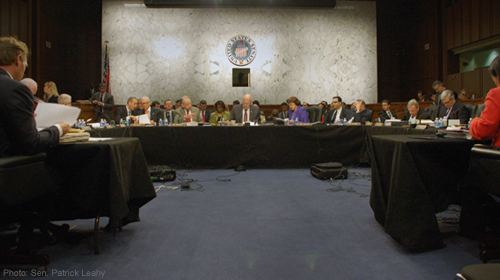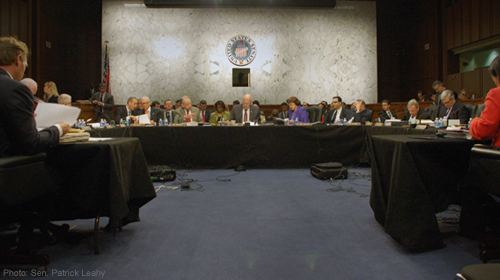 There is already a clear picture of the House majority's agenda – block the immigration executive actions announced last November by President Barack Obama.
The House of Representatives on Wednesday passed a spending bill to fund the Department of Homeland Security (DHS) that included a package of amendments seeking to overturn the president's executive actions and to end the existing 2012 Deferred Action for Childhood Arrivals (DACA) program for DREAMers.
The harshest of the amendments include:
The Aderholt Amendment, introduced by Rep. Robert Aderholt (R-Ala.), prohibits funds or fees to be used for the newly announced Deferred Action for Parental Accountability (DAPA) program and aims to undo the majority of the executive actions announced in November 2014. Repealing the DHS enforcement priorities would amount to a mass deportation strategy that would require DHS to treat all 11 million undocumented people as equal priorities for removal without regard to individualized circumstances.
The Blackburn Amendment, introduced by Rep. Marsha Blackburn (R-Tenn.), freezes DACA, forcing hundreds of thousands of DREAMers back into the shadows and underground economy. It could also subject all DREAMers to deportation.
The DeSantis Amendment, introduced by Rep. Ron DeSantis (R-Fla.), prevents ICE from setting enforcement priorities according to the November 2014 guidelines and could result in the deportation of victims of domestic violence.
The bill would also provide continued funding to maintain 34,000 immigration detention beds. The detention bed quota is completely arbitrary and perpetuates fiscally wasteful and irresponsible spending. Instead of funding immigration detention, Congress should appropriate money for community-based alternatives to detention with case management services, which have been proven to be effective and cost-efficient.
The immigrant community achieved a landmark victory in November. The amendments passed on the House DHS spending bill are aimed at scaring and confusing immigrant communities who stand to benefit from the new deferred action initiatives.
The Senate is expected to take up a DHS spending bill in early February. We urge the Senate to oppose these amendments which attempt to throw immigrant families back into the shadows of deportation.
Learn more about immigration reform and other civil liberty issues: Sign up for breaking news alerts, follow us on Twitter, and like us on Facebook.