Back to

News & Commentary
My Name Is Magaly: Community Leader, Homeowner, Taxpayer, and Undocumented Mother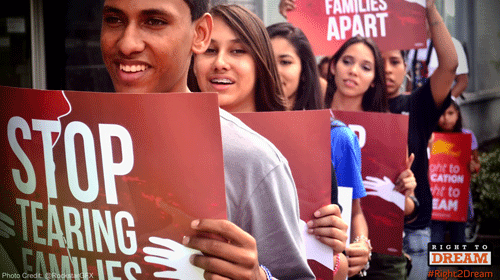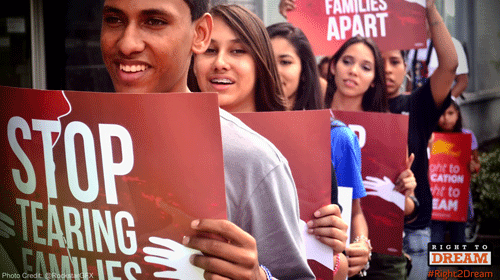 I was 23 years old when I crossed the U.S.-Mexico border with my husband, aunt, and cousin.
Before we came to the United States, we lived in a community in Veracruz. My husband was in the Mexican Army, but the money he made was not enough to cover our expenses or to provide for our little daughter, "Normita."
After five years in the Mexican Army, my husband was honorably discharged, and together we came to the U.S. in search of a better life. This meant that we had to leave our daughter in the care of her grandparents, which was difficult for us to do.
Nonetheless, it wasn't long after we arrived that we arranged to bring our daughter to the U.S. She was about to turn 5 and start school. My husband went to Veracruz to get Normita, and this is how she became one of many children who cross the border to be reunited with their parents.
We both worked really hard to get ahead – I as a babysitter and my husband as a lawnmower. In fact, since arriving in the U.S., my husband has worked two jobs. He has never stopped working, and he has always fought to provide for his family.
With God's blessing we had three more children. Today Normita is 16 years old and an 11th grader in San Benito, Texas. We live here, our home is here, and this is where we are happy. We own our home, and we pay our taxes.
Currently I'm a community leader with the American Civil Liberties Union of Texas. I contribute to my "colonia" by teaching the community their rights – rights they have regardless of their immigration status and regardless of whether or not they are immigrants.
When the Deferred Action for Childhood Arrivals (DACA) program was announced in 2012, Normita was very happy, because she knew she could qualify, and this would open a door to many opportunities that she didn't have before. In 2014, she was finally able to apply for DACA and is now waiting for an answer.
After President Obama's announcement of the new Deferred Action for Parental Accountability (DAPA) program, my husband and I were overjoyed. However, our children were also relieved because now my husband and I can go to work and even go to the supermarket in peace and without the fear of being deported.
We know that this is only the beginning. The fight won't end until all of the undocumented have an opportunity to come out of the shadows.
*Magaly, the author of this article, prefers to go by her first name only.
Learn more about immigration reform and other civil liberty issues: Sign up for breaking news alerts, follow us on Twitter, and like us on Facebook.