Back to

News & Commentary
Apple's Latest iPhone Has No Problem Pointing Users to Viagra, But Comes Up Blank on Birth Control, Abortion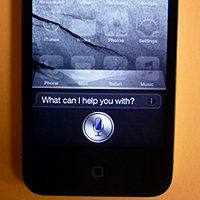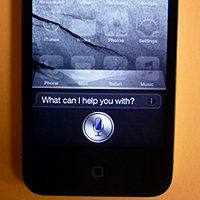 This year's latest iPhone features Siri — which Apple bills as "the intelligent personal assistant that helps you get things done just by asking." Siri can help you secure movie tickets, plan your schedule, and order Chinese food, but when it comes to reproductive health care and services, Siri is clueless.
According to numerous news sources, when asked to find an abortion clinic Siri either draws a blank, or worse refers women to pregnancy crisis centers. As we've blogged about in the past, pregnancy crisis centers, which often bill themselves as resources for abortion care, do not provide or refer for abortion and are notorious for providing false and misleading information about abortion. Further, if you'd like to avoid getting pregnant, Siri isn't much use either. When asked where one can find birth control, apparently Siri comes up blank.
The ACLU put Siri to the test in our Washington D.C. office. When a staffer told Siri she needed an abortion, the iPhone assistant referred her to First Choice Women's Abortion Info and Pregnancy Center and Human Life Pregnancy-Abortion Information Center. Both are pregnancy crisis centers that do not provide abortion services, and the second center is located miles and miles away in Pennsylvania.
It's not just that Siri is squeamish about sex. The National Post reports that if you ask Siri where you can have sex, or where to get a blow job, "she" can refer you to a local escort service.
Although it isn't clear that Apple is intentionally trying to promote an anti-choice agenda, it is distressing that Siri can point you to Viagra, but not the Pill, or help you find an escort, but not an abortion clinic.
We're confident that the developers at Apple want to provide iPhone users with accurate information. Stand with us and ask Apple to set Siri straight and fix this problem.
Learn more about reproductive rights: Sign up for breaking news alerts, follow us on Twitter, and like us on Facebook.