Back to

News & Commentary
What is Mifepristone and Why is it Essential to Abortion Access?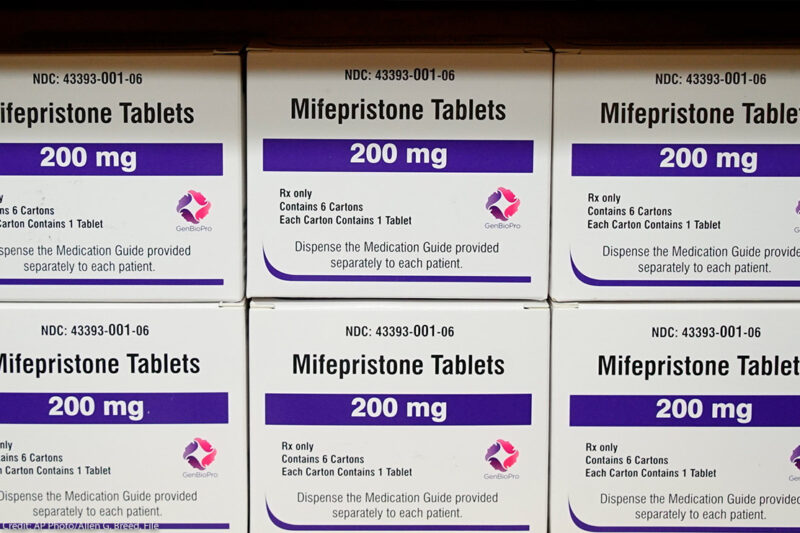 Here are five facts to know about medication abortion, and why it's a critical part of our fight for abortion access.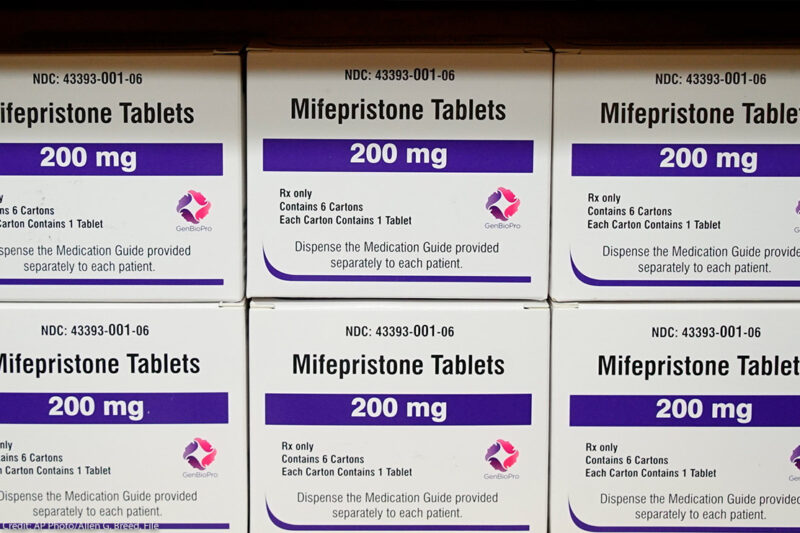 For more than 20 years, medication abortion has been a safe, effective, FDA-approved method for people to end a pregnancy in the comfort of their own homes. In states where abortion remains legal, medication abortion is an essential and widely used option for care; and due to its accessibility via telehealth and mail delivery, it plays a critical role in ensuring safe and timely access to care for people who live far away from the nearest abortion provider or face long wait-times for an in-person appointment.
While the Biden administration has taken recent action to improve access to medication abortion, anti-abortion politicians and extremist groups are using every trick in the book to outlaw mifepristone — one of two drugs used in medication abortion — as part of their larger, concerted campaign to end abortion access entirely nationwide.
Here are some of the key facts you need to know about mifepristone and why it's a critical part of our fight for abortion access going into the new year:
---
Mifepristone is a safe and effective medication used for abortion
The Food and Drug Administration (FDA) approved mifepristone in 2000 as a safe and effective way to end a pregnancy. Today, based on high-quality evidence, mifepristone is also endorsed by leading medical authorities like the American College of Obstetricians and Gynecologists as part of the superior medication treatment regimen for miscarriage care.
Study after study has shown the exceeding safety and efficacy of mifepristone for use in abortion and miscarriage care. In fact, mifepristone is safer than Tylenol and Viagra when it comes to serious medical complications.
---
Medication abortion accounts for more than half of abortions across the country
Since being approved, mifepristone has increasingly become an essential part of abortion access across the country. Even before Roe was overturned, medication abortion accounted for more than half of abortions across the country.
"It's just so much easier to feel safe and supported and loved when you're having a medication abortion, because there's more of a level of control that you have over the process than if you're using another method."
— Maleeha Aziz, abortion storyteller and activist
---
Government mandates have already chipped away at medication abortion access through needless restrictions and bans
Despite its approval and long safety track-record, the FDA has continued to impose a set of medically unnecessary restrictions on mifepristone, known as a Risk Evaluation and Mitigation Strategy (REMS), which has made it needlessly difficult for women and other people who need abortion care to access the medication. Medication abortion has also faced targeted attacks by state politicians in their effort to push abortion out of reach bit by bit; and since Roe was overturned, abortion bans in several states have outlawed medication abortion entirely, along with procedural abortion care.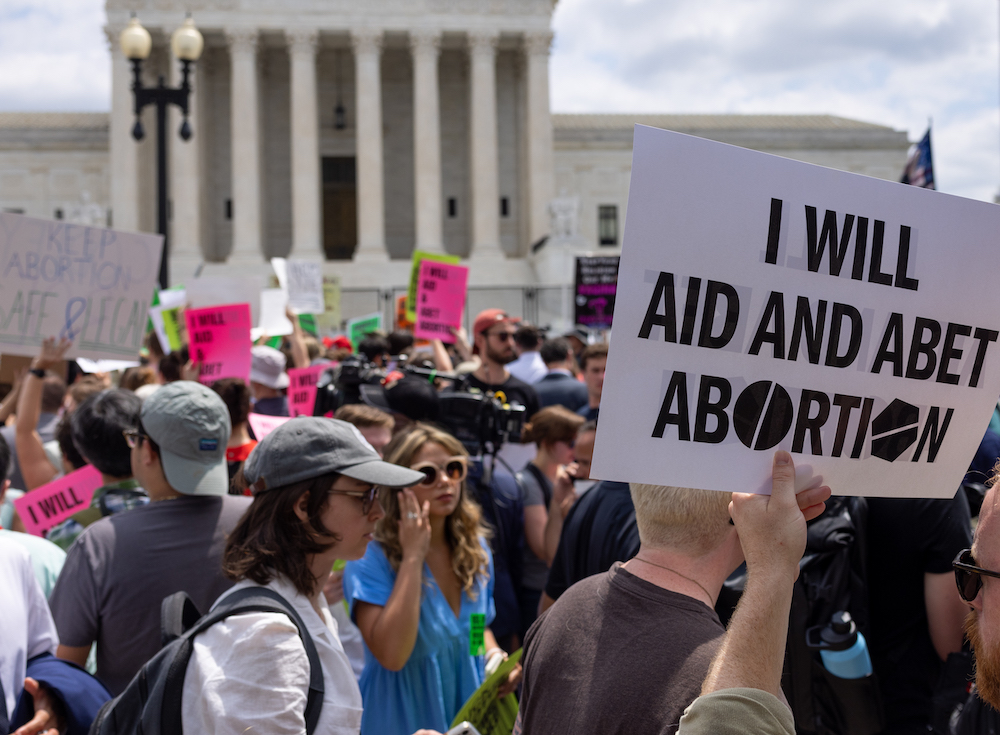 ---
ACLU lawsuits have prompted the FDA to repeal some of these restrictions in the past
Following the science, the FDA has repealed several medically unnecessary restrictions on mifepristone in recent years. Most significantly, ACLU lawsuits prompted the agency to eliminate its illogical in-person pill pick-up requirement and finally permit people to get the medication by mail or from a pharmacy by prescription, rather than having to travel to an abortion provider which could be hours away. Though this is meaningful progress, the FDA still imposes needless restrictions on mifepristone that are not applied to similarly safe medications. Notably, mifepristone's safety record remains just as strong in countries that have eliminated medically unnecessary restrictions like those that the FDA continues to impose.
---
Medication abortion is not birth control or the "morning-after" pill
Mifepristone is one of two drugs used in abortion and miscarriage care, which is different from medications used to prevent pregnancy in the first place — like birth control or emergency contraceptives, also known as the morning-after pill. According to leading medical organizations, these medications prevent pregnancy by impeding ovulation and preventing fertilization, and remain legal in every state. Despite this clear distinction, which the FDA further endorsed recently, misinformation conflating contraceptives and abortion have continued to spread.
As we navigate the first year without the protections of Roe v. Wade, attacks by anti-abortion extremists and politicians on medication abortion care will only increase. Already, state politicians have introduced bills to curtail the use of medication abortion care and dark-money groups are devising ways to push care out of reach entirely. That means it's all the more important to understand this vital medication and spread the word.