ACLU Comment on FDA's Updated Restrictions for Mifepristone
January 3, 2023 7:45 pm
---
---
WASHINGTON — Today, the U.S. Food and Drug Administration (FDA) released an updated Risk Evaluation and Mitigation Strategy (REMS) for mifepristone, which increases pharmacy access to this safe and effective medication used for early abortion and miscarriage care but still retains medically unnecessary restrictions that impede patient access. The FDA's decision comes at a crisis moment for reproductive freedom, as access to abortion has plummeted nationwide in the wake of the U.S. Supreme Court's decision overruling Roe v. Wade.
Today's release builds on the FDA's December 2021 announcement that it would permanently repeal its outdated and medically unnecessary requirement that mifepristone be dispensed to patients only in person at a hospital, clinic, or medical office, and reflects the final culmination of agency deliberations. The FDA will now permit not only mail-order but also brick-and-mortar pharmacies to dispense mifepristone — a major step forward for patient access. However, the agency added an unnecessary pharmacy certification requirement that it does not impose for other, equally or less safe, medications. Unfortunately, the updated REMS also retains longstanding requirements that health care professionals be specially certified in order to prescribe mifepristone and that patients sign a special form in order to receive their prescription. The REMS changes are effective immediately, but may take some time to implement.
Leading medical groups — including the American College of Obstetricians and Gynecologists (ACOG), the American Medical Association (AMA), and the American Academy of Family Physicians (AAFP) — have long called on the FDA to eliminate the REMS for mifepristone altogether because these restrictions have no basis in medicine and only create barriers to time-sensitive care.
In response to the FDA's updated restrictions, Julia Kaye, staff attorney with the American Civil Liberties Union's Reproductive Freedom Project, issued the following statement:
"We are happy the FDA has increased pharmacy access to this safe and effective medication, relieving one of the agency's needless burdens on mifepristone patients. But leading medical groups have long called for outright elimination of the FDA's special restrictions on mifepristone, which obstruct abortion and miscarriage patients from accessing the time-sensitive health care they need without a corresponding safety benefit. As abortion access evaporates across the country, and communities of color and people with fewer resources disproportionately suffer the severe medical consequences of forced pregnancy, the FDA's actions — while inching toward progress — fall short of what science and justice demand."
The FDA's determination to permit mail-order pharmacy access for mifepristone came in response to two cases filed by the American Civil Liberties Union on behalf of leading medical associations, physicians, and reproductive justice advocates. ACOG v. FDA, filed in May 2020, sought to suspend the FDA's in-person pill pick-up requirement for mifepristone during the COVID-19 Public Health Emergency (PHE), noting that mifepristone was the only medication out of 20,000 FDA-approved drugs that patients were required to pick up in a clinical setting but free to self-administer at home. That lawsuit prompted the FDA in April 2021 to temporarily lift the in-person requirement for mifepristone for the remainder of the PHE, consistent with the federal government's broad suspension of other in-person requirements during the COVID-19 pandemic in the name of science and safety. Chelius v. Becerra, filed in October 2017, sought to eliminate the FDA's entire package of medically unnecessary REMS restrictions for mifepristone, prompting the FDA to undertake a broad review of its regulations on mifepristone. The plaintiffs in the Chelius lawsuit are evaluating next steps for that litigation in light of today's FDA's announcement.
For 22 years, mifepristone has offered an exceedingly safe and effective, FDA-approved means of ending a pregnancy; more recently, high quality medical research has also confirmed its important role in helping to treat miscarriage. The agency's unique REMS for mifepristone provides no safety benefit, blocks access to essential health care, and disproportionately harms people who already face severe health disparities and barriers to accessing health care — including people of color, people struggling to make ends meet, and people living in rural areas.
Stay Informed
Every month, you'll receive regular roundups of the most important civil rights and civil liberties developments. Remember: a well-informed citizenry is the best defense against tyranny.
The Latest in Reproductive Freedom
ACLU's Vision
The American Civil Liberties Union is a nonprofit organization whose mission is to defend and preserve the individual rights and liberties guaranteed to every person in this country by the Constitution and laws of the United States of America.
Learn More About Reproductive Freedom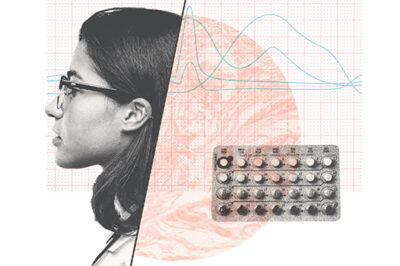 The ACLU works to ensure that every person can make the best decision for themselves and their family about whether and when to have a child without undue political interference.