Back to

News & Commentary
How Did a Lifelong Prison Sentence for an Iraq Vet Turn Into an Imminent Death Sentence?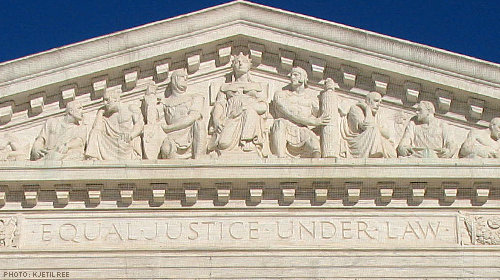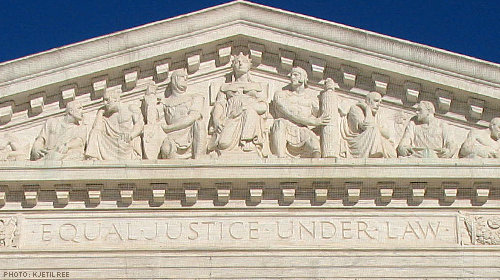 Courtney Lockhart is an Iraqi war veteran now on Alabama's death row, but he shouldn't be.
The jury that heard the prosecutor's request for his execution voted unanimously against it, opting instead for life imprisonment after hearing evidence of Lockhart's brutal tour of duty in Iraq. Lockhart served 16 months in Ramadi, Iraq – the deadliest part of Iraq – where he was attacked with a mortar strike and witnessed far too many friends and comrades die. Once home, he struggled with PTSD, hiding under his bed or in a closet and then living out of his car. His life spiraled into one of isolation and despair, and in 2008 he tragically shot and killed a college student.
The jury voted unanimously to sentence Lockhart to life, based on his military service and PTSD. Yet Lockhart faces execution for the simple reason that his case was tried in the state of Alabama. Alabama is one of only three states that allow judges to override – literally veto – the decisions of juries in capital cases, and the only state to do so in practice.
Serving on a jury in a capital case is hard work. Jurors have to miss work, be separated from their families for extended periods of time, and ultimately decide the fate of another human being. But in Alabama, the product of this expensive and difficult emotional journey is only advisory.
The judge, who faces re-election, can – and in Alabama often does – substitute his or her judgment for the jury's. Delaware and Florida have judicial override on the books, but it is largely a relic of the past. Judges in Alabama, on the other hand, have overridden over 100 life verdicts by juries to impose death. At least 10 people have been executed by Alabama after a judge overrode the jury's verdict of life.
This practice is not just wasteful and dismissive of jurors' time. It is actually unconstitutional. Override of a jury's determination violates the defendant's right under the Sixth Amendment to have a jury, not a judge, make factual findings in a criminal case. It also violates the defendant's right under the Eighth Amendment's prohibition against arbitrary punishments.
The rest of the country has effectively abandoned override – recognizing that is it not an appropriate method of imposing the most serious sanction ever dispensed under the law. Alabama's outlier practice runs afoul of the nation's evolving standards of decency in direct contravention of the Eighth Amendment.
Two years ago the Supreme Court declined to hear a challenge to Alabama's outlier practice in Woodward v. Alabama, over the sharp objections of Justices Sotomayor and Breyer. As Justice Sotomayor explained, she thought the court should hear the case because of "deep concerns about whether [the practice] of override offends the Sixth and Eighth Amendments."
Courtney Lockhart and another Alabama death row inmate, Christie Scott, have now asked the Supreme Court to look at Alabama's unreliable and unfair override practice, in a request that could be decided as early as this week. The court should take this opportunity to bring Alabama in line with the rest of the country, and the Constitution.
Learn more about the death penalty and other civil liberty issues: Sign up for breaking news alerts, follow us on Twitter, and like us on Facebook.