Back to

News & Commentary
Supreme Court Makes the Right Call: "Social Sharing" of Marijuana Not an Aggravated Felony Under Immigration Laws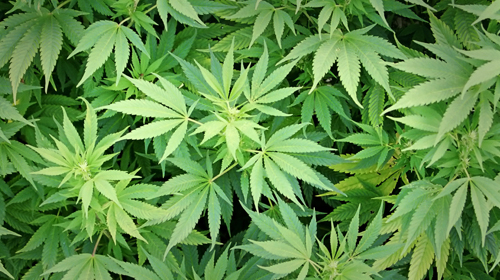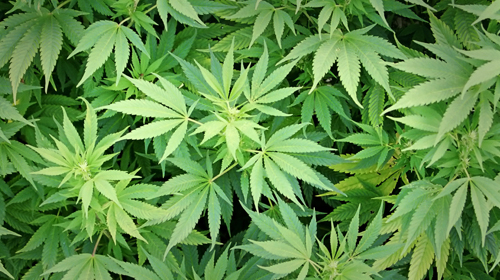 In a 7-2 decision this week, the U.S. Supreme Court held that the "social sharing of a small amount of marijuana" does not constitute an "aggravated felony" under our immigration laws. Although this sounds like a technical issue, the practical impact of this decision is huge. And although the term sounds ominous, this broad category covers crimes that are neither "aggravated" nor a "felony" under our criminal laws, including many misdemeanors. Aside from some extremely rare exceptions, immigrants deported on this basis are denied the opportunity to have a judge even consider their individual circumstances. Instead, they are banished for life, no matter what.
The case—Moncrieffe v. Holder—is a compelling example of the potentially harsh and disproportionate consequences of this legal regime. Adrian Moncrieffe is a longtime green card holder from Jamaica who came to America nearly 30 years ago, when he was a three-year-old boy. In 2007, police in Georgia found the equivalent of about two or three marijuana cigarettes in his car during a traffic stop. Moncrieffe pled guilty to possession of marijuana with intent to distribute and received five years of probation and no jail time.
For most people, this could have been the end of the story; for Moncrieffe, this minor offense almost caused his banishment. Acting under its overbroad definition of aggravated felonies, the government charged Moncrieffe with deportation, and the lower courts upheld his deportation on this basis. As a result, at no point could a judge even look at Moncrieffe as an individual and weigh the common-sense factors that tell you whether someone should be allowed to stay in the country, or should be booted out—for example, whether the person has lived in the country his whole life, if he has family here, whether he is a primary breadwinner; whether he has served in the military; and so on.
Fortunately for Moncrieffe, the Supreme Court held that his minor possession offense did not count as an aggravated felony because the offense did not involve either remuneration or more than a small amount of marijuana. Despite this victory, thousands of other longtime green card holders still face mandatory and lifetime banishment for crimes that in no way warrant such extreme consequences.
This draconian deportation regime is fundamentally out of step with vital American values. Given the harsh penalty of deportation, judges should have the discretion to do justice in individual cases and consider whether someone should be banished or allowed to stay. Indeed, eight in ten Americans agree that no one should be deported without a judge being able to evaluate the circumstances of his or her case. And letting judges do justice does not exempt immigrants from possible deportation. As the Court explained, "escaping aggravated felony treatment does not mean escaping deportation…It means only avoiding mandatory removal."
Moncrieffe's narrowly avoided fate also echoes the many other experiences of excessively harsh, life-altering penalties associated with marijuana use and possession suffered by immigrants and non-immigrants alike. Across the country, Americans with two prior felony drug convictions face a mandatory life sentence if convicted of a third drug-related felony —even if that offense involved the sale of a substance as innocuous as marijuana. But the good news is that the Court is not alone in concluding that minor marijuana possession doesn't justify a punishment as extreme as mandatory deportation.
Indeed, a majority of the American public are ready to fully legalize marijuana possession for adults, and no longer believe possessing marijuana should be a criminal offense at all. Public support for progressive marijuana reform has reached a tipping point: Last year Colorado and Washington became the first states to pass tax and regulate laws and many other states have introduced legislation that steadily chips away at excessively severe marijuana penalties. Thus, the Court's decision isn't just good law—it's good policy that fairly reflects a new majority consensus supporting common sense marijuana reform for everyone in this country.
Right now Congress is engaged in a heated debate on comprehensive immigration reform. Although aspects of the proposed reforms are promising, the current Gang of Eight bill does little to address the problem of mandatory deportation without individual review. The ACLU believes that, in all cases, a judge, rather than a mandatory statute, should decide whether someone should be allowed to stay here or be deported from the country. In this respect, the Court's decision is a promising step toward the fair, humane immigration reform we urge Congress to embrace.
Learn more about anti-immigrant laws and other civil liberty issues: Sign up for breaking news alerts, follow us on Twitter, and like us on Facebook.