Back to

News & Commentary
Will the Supreme Court Stop Georgia from Executing an Intellectually Disabled Man?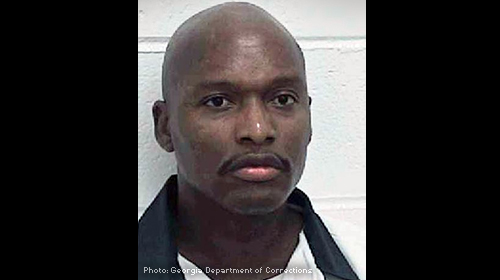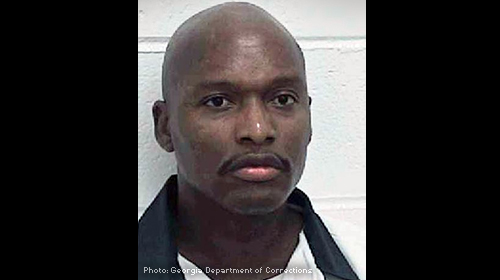 Update: June 11, 2013. An unusual friend-of-the-court brief has been filed in the Supreme Court in support of Mr. Hill's pending petition. The American Association on Intellectual and Developmental Disabilities (formerly the American Association on Mental Retardation, founded in 1876) has filed the brief, alongside six leading clinicians in the field of intellectual disability. In urging the Court to take up Mr. Hill's case, the brief states that "a death sentence cannot rest upon what are now acknowledged to be diagnostic errors."
When Georgia death-row prisoner Warren Hill was young, his sister remembers their mother and grandfather calling him "stupid retard," "dumb ass," and "stupid child." She remembers them routinely beating Warren until he was unconscious.
All experts who have evaluated Warren Hill agree that he fits the diagnostic classification of intellectually disabled (formerly called mentally retarded).
More than a decade ago, the Supreme Court of the United States ruled that executing the intellectually disabled violates the Eighth Amendment's ban on cruel and unusual punishment. Nevertheless, Warren sits on Georgia's death row, waiting to die.
We've previously discussed how we came to this point. In brief, the Georgia courts found Warren to be intellectually disabled, but that he could still be executed because he had not proven that fact beyond a reasonable doubt (a high burden applied by Georgia alone amongst executing states). The federal courts reviewed these rulings and found no Eighth Amendment problem.
Part of the reason the courts found Warren had not met this high burden is that three experts for the State originally had found that Warren fell just short of the requirements of intellectual disability. That, however, has now changed. The three experts now unanimously agree with experts working with the defense that Warren is intellectually disabled and ineligible for execution.
The three experts cite previously un-reviewed information about Warren's limitations, but they also rely on changing science. For example, as Dr. James Gary Carter wrote in his affidavit, "Twelve years after Warren's [2000] hearing, we in the psychiatric community know much more about developmental disabilities such as mental retardation." Dr. Carter and the other experts explain that science has advanced, particularly in its ability to identify people, such as Warren, who fall close to the boundary line between intellectually disabled and not.
This case teaches that the law sometimes fails to keep pace with science. Developments in science teach, as the experts acknowledge, that they were wrong in their original opinions that Warren was not intellectually disabled. Science teaches that, on the contrary, Warren is intellectually disabled, within the class of prisoners the Supreme Court has stated cannot be executed.
Meanwhile, the law has tied Warren's science-based claims in a procedural straight jacket. Originally he could not prove he was intellectually disabled beyond a reasonable doubt because three State experts disagreed. Now that they have changed their mind (based on developing science), the law (as interpreted by a recent controversial federal appellate decision) says that this claim has been raised before and cannot be raised anew. It's heads you lose, and tails we execute you.
Warren has gone through the traditional capital appeals, state and federal. But outside of that system, the Supreme Court holds the keys to its own courtroom, which it opens infrequently to hear cases in exceptional circumstances (relying on what is called "original habeas jurisdiction," which can involve remand to a lower court for fact finding).
When all other courthouse doors remain locked, the government and law refuse to bend to science, and a man who all agree is intellectually disabled awaits the gurney, the Supreme Court should open its own doors.
Learn more about the death penalty and other civil liberty issues: Sign up for breaking news alerts, follow us on Twitter, and like us on Facebook.