At Liberty Podcast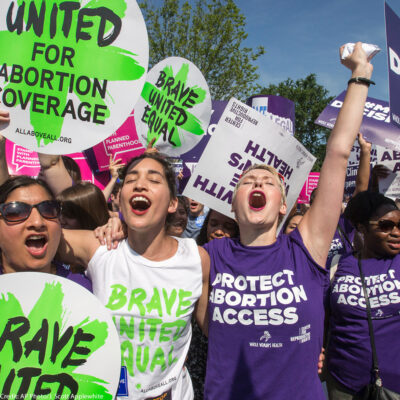 At Liberty Podcast
2022 Wins With David Cole
December 15, 2022
All episodes
As we near the end of the year, we are bringing you an episode of reflection. A lot has happened in the world, in our country and in our work at the ACLU.
While we have weathered devastating losses like the overturn of Roe v. Wade this past summer, there are still meaningful victories we can celebrate this year and build on in the coming year. We've successfully fought back in courts all across the country on behalf of abortion access, racist and homophobic education gag orders, immigrant rights, voting rights and so much more.
So today we are regrouping with the ACLU's National Legal Director, David Cole, to talk through where we can find hope this year and also where we can continue to press forward.
Kendall Ciesemier
Host of At Liberty and Senior Executive Producer of Multimedia, American Civil Liberties Union
she/her/hers
Kendall Ciesemier (@kendallciese) is the Host of At Liberty and the Senior Executive Producer of Multimedia at the ACLU. Previously, Kendall worked as a producer and reporter for The New York Times' Opinion section and Mic, a digital media company. Most notably at Mic, Kendall's interview with Alice Marie Johnson, a woman serving a life…
Kendall Ciesemier
David Cole
ACLU Legal Director
In his role as national legal director, David Cole directs a program that includes approximately 1,400 state and federal lawsuits on a broad range of civil liberties issues. He manages 100 ACLU staff attorneys in New York headquarters, oversees the organization's U.S. Supreme Court docket, and provides leadership to more than 200 staff attorneys who…
David Cole
---
This episode, 2022 Wins With David Cole, covers the following issues we work on –