At Liberty Podcast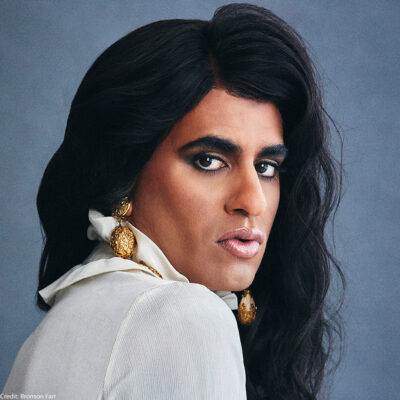 At Liberty Podcast
Alok Vaid-Menon Wants You to Reimagine Gender
June 2, 2022
All episodes
This year brings an unprecedented surge of anti-trans legislation banning everything from sports participation to healthcare access. So far, we're tracking roughly 280 state bills that have been filed ahead of or during this legislative session. At the same time, the Supreme Court is on the precipice of delivering a final decision that will likely overturn Roe v. Wade, blocking people who can get pregnant from abortion care. These attacks are actually all part of the same movement, a movement against bodily autonomy and our ability to live freely no matter our model or make, a movement to re-entrench gender hierarchy and binary thinking.
To that end, we're bringing you a conversation with Alok Vaid-Menon, a nonbinary writer, performer, public speaker, activist and artist exploring the themes of trauma, belonging, and the human condition. They are the author of Femme in Public, Beyond the Gender Binary, and Your Wound/My Garden.
Alok has done a lot of work to interrogate their history, our collective history, and to probe beneath the surface of what we've come to accept as the norm. They challenge us all to use our imagination to re-wire what we believe is possible for ourselves and society around us. This is a really special conversation and our team, quite honestly, all felt gob-smacked by Alok's perspective. We let this conversation run long because we wanted you all to experience it and take it in as we did.
To donate to support our fight against the attack on reproductive autonomy and all the attacks that follow, please visit: www.aclu.org/keepfighting
To get involved in our people power effort to protect abortion access, please visit: aclu.org/abortion-pledge
Kendall Ciesemier
Host of At Liberty and Senior Executive Producer of Multimedia, American Civil Liberties Union
she/her/hers
Kendall Ciesemier (@kendallciese) is the Host of At Liberty and the Senior Executive Producer of Multimedia at the ACLU. Previously, Kendall worked as a producer and reporter for The New York Times' Opinion section and Mic, a digital media company. Most notably at Mic, Kendall's interview with Alice Marie Johnson, a woman serving a life…
Kendall Ciesemier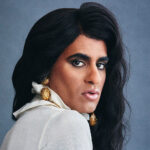 Alok Vaid-Menon
Internationally Acclaimed Writer, Performer, & Public Speaker
(they/them)
ALOK (they/them) is an internationally acclaimed writer, performer, and public speaker. As a mixed-media artist their work explores themes of trauma, belonging, and the human condition. They are the author of Femme in Public (2017), Beyond the Gender Binary (2020), and Your Wound/My Garden (2021). They are the creator of #DeGenderFashion: a movement to degender…
Alok Vaid-Menon
---
This episode, Alok Vaid-Menon Wants You to Reimagine Gender, covers the following issues we work on –