At Liberty Podcast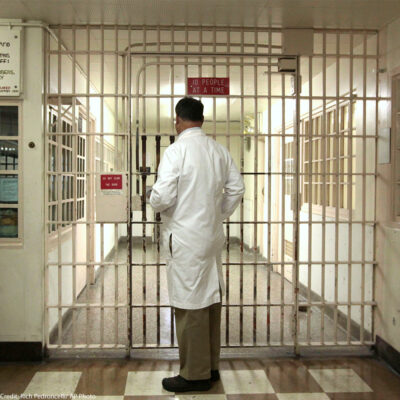 At Liberty Podcast
No One Should Die In Custody
July 27, 2023
All episodes
Across America, 68 percent of incarcerated people with a medical condition go without care in local jails. Put simply, incarcerated people are often denied life sustaining and life-saving health care treatment. To make matters worse, carceral facilities are increasingly used as a response to "treat" those with mental and physical illnesses. But, in reality, they are doing the opposite. After an arrest, those who can't immediately post bail can spend days on end without medical services. Until they can gather enough money to buy freedom, incarcerated people can suffer from poor health care with dire consequences, including in some cases death. Nothing reveals this experience more than the story of 54-year-old Dexter Barry.
Last year, in November of 2022 Dexter was experiencing a renewed sense of health and stability in his life. This was all thanks to a heart transplant that he received after waiting for an organ for 12 years while battling ongoing heart complications. That month, Barry got into a verbal dispute with his neighbor in Jacksonville, Florida. The incident resulted in a misdemeanor arrest that kept him in jail for two days without anti-rejection medication for his transplant, despite several pleas for it. Three days after he was released from jail, he died from cardiac arrest that was caused by an acute rejection of his heart.
Dexter's story is reflective of sweeping failures in the carceral system. Unfortunately, his story is one of many. We're joined by his children Janelle King and Dexter Barry Jr., who are amplifying their dad's story to get justice and prevent what happened to him from happening to anyone else.
---
This episode, No One Should Die In Custody, covers the following issues we work on –