At Liberty Podcast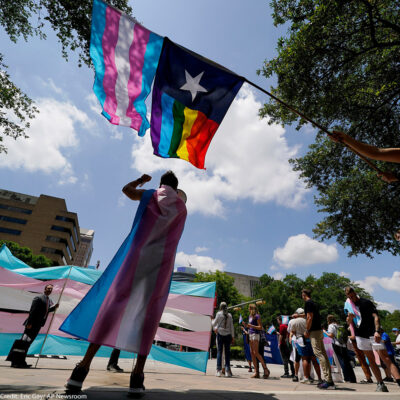 At Liberty Podcast
The Century-Long Fight Over Transgender Youth
October 13, 2022
All episodes
It's October, which means it's LGBTQ History Month, a time to remember, look back and celebrate the history of LGBTQ activism and the resulting progress. It's also a time to acknowledge the work still to be done and understand the roots of systemic discrimination and inequality.
To that end, our fight continues. On October 17th, the ACLU is headed to District court in Arkansas to argue the case of Brandt v. Rutledge, where we are challenging Arkansas's law banning health care for transgender adolescents.
Today, we have a special conversation for you. We're hearing from Gillian Branstetter, communications strategist for the ACLU's gender justice work in conversation with Chase Strangio, Deputy Director for Transgender Justice at the ACLU's LGBT & HIV Project and Jules Gill-Peterson, an Associate Professor of History at Johns Hopkins University and author of The Histories of the Transgender Child. Together, they'll break down the case ahead of us and the history that brought us here.
---
This episode, The Century-Long Fight Over Transgender Youth, covers the following issues we work on –