At Liberty Podcast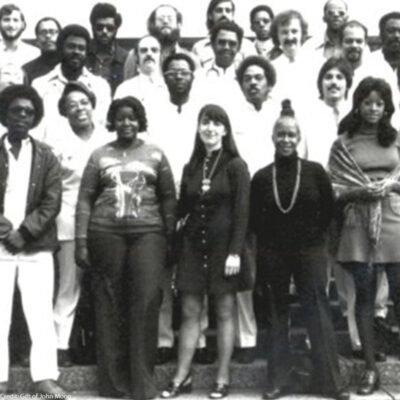 At Liberty Podcast
The Untold Story of Black Pittsburgh's Alternative to Police
February 2, 2023
All episodes
February marks Black History Month, an opportunity to celebrate the contributions Black Americans have made to society, and today we are going to be celebrating that, but before that, given the themes of this episode, we want to acknowledge the brutal murder of Tyre Nichols and the violence towards high schooler Tauris Sledge by police.
This horrific violence only adds to the urgent call for alternatives to policing in America. This conversation is about imagining and realizing those alternatives. As it turns out, it's been done before and Black Americans have always led the way. This conversation was recorded before recent events so we don't address them directly, but we do dive into the possibility of a better vision for our country.
Advocates are rightly calling for communities to slash police budgets and reinvest that funding into community health services. These calls have been with varying degrees of buy-in with some claiming they are "too idealistic" or even "naive." But all we need to do is look to Black history to prove that these naysayers are wrong. This HAS been done before. This is the story of our country's first ambulance service, an alternative to policing that became a model used across the country.
Freedom House was founded in Pittsburgh's historically Black neighborhood, the Hill in 1967. Back then, police were responding to all health emergencies, a service they were not effectively providing, particularly to Black communities. At a time when the US was deeply segregated and reeling from the Civil Rights Movement, Freedom House provided both life-saving health care and career advancement for Hill residents who were underserved and overlooked by society.
Here to talk with us about Freedom House, its ongoing legacy, the importance of community-based emergency response, and why alternatives to policing are both so important and possible are John Moon, former Freedom House EMT and retired Assistant Chief of Pittsburgh Emergency Medical Service, and Brandon Buskey, Director of ACLU's Criminal Law Reform Project.
Kendall Ciesemier
Host of At Liberty and Senior Executive Producer of Multimedia, American Civil Liberties Union
she/her/hers
Kendall Ciesemier (@kendallciese) is the Host of At Liberty and the Senior Executive Producer of Multimedia at the ACLU. Previously, Kendall worked as a producer and reporter for The New York Times' Opinion section and Mic, a digital media company. Most notably at Mic, Kendall's interview with Alice Marie Johnson, a woman serving a life…
Kendall Ciesemier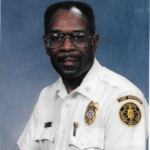 John Moon
Former Freedom House EMT and retired Assistant Chief , Pittsburgh Emergency Medical Service
He/him/his
John Moon is a former Freedom House emergency medical technician and retired Assistant Chief of Pittsburgh Emergency Medical Service. John was raised in Pittsburgh's Hill District and joined Freedom House, America's First Emergency Medical Service, in 1972. He continued to work in emergency medicine for more than five decades and now works to preserve Freedom…
John Moon
Brandon Buskey
Director, Criminal Law Reform Project
Brandon is the Director of the ACLU's Criminal Law Reform Project. He was previously Deputy Director for Smart Justice Litigation and has been with the Criminal Law Reform Project since 2012. His work focuses on reforming pretrial justice, expanding the right to counsel, juvenile sentencing, and residency restrictions for former sexual offenders. Prior to the…
Brandon Buskey
This Episode Covers the Following Issues