Jury Sides with Women Workers, ACLU in Harassment Case
September 29, 2006 12:00 am
---
---
Deyanira Espinal, one of the three plaintiffs in the case.
PRESS RELEASE
> Latina Workers at New York Discount Stores Were Sexually Harassed, Exploited By Owner, ACLU Charges (5/13/2004)

LEARN MORE
> Read the complaint (PDF)
AFFADAVITS:
> Deyanira Espinal
> Maria Araceli Gonzales Flores
> Angela Berise Peralta Fritman
BROCHURE
> Rights of Women Workers
FOR IMMEDIATE RELEASE
CONTACT: media@aclu.org
Immigrant Women Exploited By Owner of Manhattan Retail Shop
NEW YORK — After a weeklong trial, a jury today found the owner of an upper Manhattan discount retail store guilty of assaulting and sexually harassing three Latina workers. The verdict comes in a case brought by the American Civil Liberties Union Women's Rights Project.
"We are happy that the jury recognized the abuse suffered by our clients at the hands of an exploitative employer," said Claudia Flores, a staff attorney with the ACLU Women's Rights Project and co-counsel for the women. "Immigrant women should not have to face each day fearing that they will be harassed or assaulted at work. We want to send the message that employers cannot exploit their workers with impunity."
Albert Palacci, the owner of Ramco and National Discount Stores on Dyckman Street, was found guilty of sexual assault and harassment. The jury awarded $455,000 to the women as compensation and punitive damages for the sexual assault and harassment they endured.
The three women, Deyanira Espinal, 39, Angela Berise Fritman Peralta, 24, and Maria Araceli Gonzales Flores, 24, worked as cashiers and general assistants at Ramco for periods of time from 2002 to 2004. During their employment, they experienced severe sexual harassment, including demands for sex in exchange for raises, and physical assault and retaliation when the demands were rejected.
The course of the trial revealed shocking accounts of abuse and sexual harassment. On one occasion, Palacci took Peralta and Espinal to an abandoned apartment, ostensibly to clean it. He then locked the door, stripped and demanded sexual favors. When the women refused, Palacci grabbed them. In retaliation for their rejections, Palacci later reduced their work hours and treated them with increased hostility.
According to the women, Palacci also kept a bed in the basement of one of his stores and told the women it was there so that he could have sex with them.
"Unscrupulous employers recognize that immigrant women are often too economically and socially vulnerable to speak out and report harassment and exploitation," said ACLU Women's Rights Project attorney Namita Luthra, who is co-counsel on the case. "Today, three Latina workers have found vindication for their abuse. We hope this case gives courage to other women who are in similar oppressive and illegal situations."
The ACLU Women's Rights Project regularly advocates on behalf of low-wage immigrant women workers and enforces their rights under domestic and international law.
In May, the ACLU settled a federal lawsuit against the Rainbow Buffet restaurant in Fairview, New Jersey, brought by two Chinese waitresses who say they were exploited and subjected to physical and emotional abuse. During that time, the waitresses said they worked for more than 60 hours per week for far less than minimum wage. Each woman was paid only $120 per month in wages for nearly 300 monthly work hours. The Rainbow Buffet management also systematically confiscated portions of the tips the waitresses received from customers, according to the lawsuit.
"Low-wage women workers are often forced to work in sweatshop-like environments where there is no one around to ensure they are treated fairly," said Lenora Lapidus, Director of the ACLU Women's Rights Project. "Gender discrimination and economic exploitation have no place in a free democracy."
The case is Espinal v. Ramco General Stores and was brought in the Southern District of New York before Judge Thomas P. Griesa.
Background information on this case, including statements from the women, is online at: www.aclu.org/womensrights/employ/13187prs20040513.html.
Stay Informed
Every month, you'll receive regular roundups of the most important civil rights and civil liberties developments. Remember: a well-informed citizenry is the best defense against tyranny.
The Latest in Women's Rights
ACLU's Vision
The American Civil Liberties Union is a nonprofit organization whose mission is to defend and preserve the individual rights and liberties guaranteed to every person in this country by the Constitution and laws of the United States of America.
Learn More About Women's Rights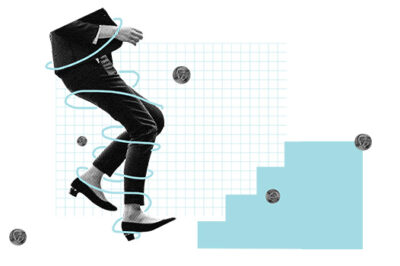 Today, gender bias continues to create huge barriers for many women. Ongoing struggles include ensuring equal economic opportunities, educational equity, and an end to gender-based violence.