Reproductive Rights Organizations Go to Court in 11 States to Protect Abortion Access in Aftermath of Roe v. Wade Falling
In the first week without Roe, Planned Parenthood, Center for Reproductive Rights, and ACLU have temporarily blocked abortion bans in five states
July 1, 2022 3:45 pm
---
---
WASHINGTON — This week, following the U.S. Supreme Court's decision to overturn Roe v. Wade and eliminate the federal constitutional right to abortion, Planned Parenthood Federation of America (PPFA), the American Civil Liberties Union, and the Center for Reproductive Rights (CRR) took legal action to block abortion bans in 11 states: Arizona, Idaho, Kentucky, Louisiana, Mississippi, Ohio, Oklahoma, Florida, Texas, Utah, and West Virginia.
So far, these efforts have successfully blocked abortion bans in five states – Utah, Kentucky, Louisiana, Florida, and Texas – through temporary restraining orders, allowing some providers there to resume abortion care for now.
Statement from Anthony D. Romero, Executive Director, ACLU:
"Millions of people in the U.S. are now being prevented from getting abortion care and are being forced into carrying pregnancies against their will. In the immediate aftermath, our focus has turned to state courts and state constitutions. Make no mistake, this is only the most recent salvo in a broader attack on our fundamental rights and liberties. Efforts to suppress the vote, and gut the electoral systems that undergird our democracy become even more important now that we must turn to the ballot box to restore abortion rights. It all hangs in the balance in 2022 and ultimately 2024."
Statement from Alexis McGill Johnson, President & CEO, Planned Parenthood Federation of America:
"As we collectively grapple with the heartbreak and devastation of this ruling, Planned Parenthood remains committed first and foremost to our patients. We will leave no stone unturned in our battle to restore and protect abortion access for the millions who've had their right to bodily autonomy stripped away overnight. We know that every opportunity to defend abortion access will be critically important in a post-Roe environment, and every day that an injunction is in place is another day our patients can access care. We're grateful to be working in coalition with groups like the Center for Reproductive Rights and the ACLU, our longstanding partners in the fight for reproductive rights, and hope that through our joint efforts across the country some relief can be granted. Our patients deserve nothing less, and we won't back down."
Statement from Nancy Northup, President & CEO, the Center for Reproductive Rights:
"The effect of last week's ruling has been swift and severe, with abortion services stopping immediately in many states. We are seeing the start of a public health crisis that will engulf the nation. But we knew this outcome was possible, and we have been preparing for this moment. Our immediate priority is to preserve access in every state for as long as we can. Every day and hour that a clinic can stay open is a victory for the patients in the waiting room. We have already seen abortion services restored in four states as a result of our collective legal efforts, and there will be more cases filed in the days to come. The clinics we represent are working non-stop to help as many patients as possible for as long as they can."
PPFA, ACLU, CRR, and local partners filed lawsuits in the following states:
Arizona: On June 25, the Center for Reproductive Rights and the ACLU asked a federal court to block Arizona's personhood law as applied to abortion. A hearing is scheduled for July 8.
Florida: On June 1, the ACLU, ACLU of Florida, Center for Reproductive Rights, Planned Parenthood, and the law firm Jenner & Block filed a lawsuit bringing a state constitutional challenge to House Bill 5, a ban on abortion after 15 weeks of pregnancy that threatens to put doctors in jail for providing essential care beyond that point. On June 30, a state court announced that it will issue an order blocking the ban.
Idaho: Planned Parenthood Great Northwest, Hawai'i, Alaska, Indiana, Kentucky and Dr. Caitlin Gustafson filed a lawsuit in the Idaho Supreme Court against the state's "trigger" ban on abortion at any point in pregnancy, which passed in 2020 and is scheduled to take effect later this summer. The lawsuit contends that the ban violates Idahoans' rights to privacy and equal protection under the Idaho Constitution. The lawsuit also claims that the ban's terms are so vague that medical providers will be unable to know when they are permitted to provide care for patients experiencing miscarriage or when they may provide an abortion needed to protect a patient's life, risking the health and lives of Idahoans.
Kentucky: The ACLU, ACLU of Kentucky, and Planned Parenthood Northwest, Hawaiʻi, Alaska, Indiana, Kentucky filed a state court challenge to block Kentucky's two abortion bans, asserting the Kentucky Constitution protects the right to privacy and bodily autonomy. On Thursday, June 30, the court granted a restraining order to block the bans, allowing abortion services to resume in the state.
Louisiana: The Center for Reproductive Rights filed a case challenging Louisiana's three separate trigger bans. On June 27, a state court temporarily blocked all three bans. A hearing for more permanent relief is set for July 8.
Mississippi: The Center for Reproductive Rights is challenging Mississippi's trigger ban and six-week ban in state court, arguing that the state's constitution protects the right to abortion. A hearing is scheduled for July 5.
Ohio: The ACLU, ACLU of Ohio, Planned Parenthood Federation of America, and the law firm WilmerHale filed a lawsuit in the Ohio Supreme Court seeking to block the state's six-week ban on abortion and to restore and further protect Ohioans' reproductive rights secured by the Ohio Constitution. While a request for an emergency stay of the ban was denied, the case remains pending before the Ohio Supreme Court as the court considers the merits of the abortion providers' claims. Reproductive rights organizations will continue exploring all avenues to ensure Ohioans are able to exercise their fundamental constitutional rights.
Oklahoma: The Center for Reproductive Rights, Planned Parenthood Federation of America, the law firm Dechert LLP, and attorney Blake Patton filed a lawsuit in the Oklahoma Supreme Court seeking to block the state's pre-Roe abortion ban, enacted in 1910, and a total abortion ban slated to take effect in August. The lawsuit asserts that the criminal abortion bans violate Oklahomans' state constitutional rights to personal and bodily autonomy, health, and substantive due process.
Texas: The Center for Reproductive Rights, ACLU, ACLU of Texas, Morrison & Foerster, LLP, and Hayward PLLC filed a lawsuit in Texas state court seeking to block officials from enforcing the state's antiquated pre-Roe abortion ban, which once banned abortion entirely but has been interpreted to be repealed and unenforceable. On Tuesday, June 28, the court granted a temporary restraining order (TRO) blocking enforcement of the state's pre-Roe abortion ban. The state has since asked the Supreme Court of Texas to block the lower court's order.
Utah: Planned Parenthood Association of Utah and the ACLU of Utah filed a lawsuit in Utah state court and requested a temporary restraining order (TRO) against the state's trigger ban, which took effect on June 24. On Monday, June 27, the court granted that TRO, and PPAU immediately resumed providing abortion care. The lawsuit explains that the Utah Constitution protects pregnant Utahns' rights to determine when and whether to have a family, and to determine what happens with their own bodies and lives.
West Virginia: The ACLU, ACLU of West Virginia, Mountain State Justice, and the Cooley law firm filed a lawsuit to prevent the enforcement of an archaic and cruel abortion ban in state court. The ban, passed in the 1800s, not only criminalized providing abortion care, but was also used to punish the person seeking the abortion and even their partners. Fear of prosecution under this outdated law has already forced the state's only abortion clinic to suspend abortion services and turn away patients seeking essential care.
Currently, at least nine states have banned or severely restricted abortion — Alabama, Arkansas, Missouri, Ohio, Oklahoma, South Carolina, South Dakota, Tennessee, and Texas — and more are expected to do so in the coming days and weeks. Without Roe, as many as 26 states are poised to swiftly ban abortion, and the impact has already been widespread and devastating. Patients across the country with canceled appointments must now make other arrangements, and health centers in several states have already closed their doors. Hundreds of thousands of people are now forced to travel hundreds if not thousands of miles for care they should be able to get at home, seek abortion outside of the medical system, or carry pregnancies against their will.
Stay Informed
Every month, you'll receive regular roundups of the most important civil rights and civil liberties developments. Remember: a well-informed citizenry is the best defense against tyranny.
The Latest in Reproductive Freedom
ACLU's Vision
The American Civil Liberties Union is a nonprofit organization whose mission is to defend and preserve the individual rights and liberties guaranteed to every person in this country by the Constitution and laws of the United States of America.
Learn More About Reproductive Freedom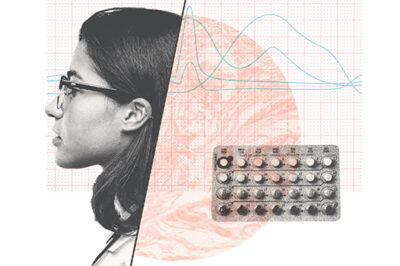 The ACLU works to ensure that every person can make the best decision for themselves and their family about whether and when to have a child without undue political interference.