U.S. Supreme Court protects women's health, strikes down Nebraska law banning abortion procedures ? Similar ACLU challenge pending in Alaska Supreme Court.
June 28, 2000 12:00 am
---
---
FOR IMMEDIATE RELEASE

ANCHORAGE — In a ruling likely to have ramifications in a pending Alaska court case, the United States Supreme Court today struck down Nebraska's ban on vaguely-defined abortion procedures as unconstitutional. Joining the overwhelming majority of lower courts around the country to have ruled on this issue, the Court denounced the Nebraska ban's sweeping prohibition on safe and common abortion methods as depriving women of their constitutional rights and endangering their health.
In Stenberg v. Carhart today, in a 5-4 decision, the Court reaffirmed its prior holdings in Roe v. Wade and Planned Parenthood v. Casey that women's rights to make their own reproductive choices are protected by the Constitution. The Court held that the Nebraska ban violated the federal Constitution because the ban lacks any exception for the preservation of the health of the mother and because the ban imposes an undue burden on a woman's ability to choose particular types of abortion, thereby unduly burdening the right to choose abortion itself. The Court explained, "Our cases have repeatedly invalidated statutes that in the process of regulating the methods of abortion, imposed significant health risks. They make it clear that a risk to a woman's health is the same whether it happens to arise from regulating a particular method of abortion, or from barring abortion entirely." (Emphasis in original.)
Jennifer Rudinger, Executive Director of the Alaska Civil Liberties Union, stated, "We are delighted that the Court has ruled in favor of protecting women's health today." Rudinger pointed out that to date, 31 states (including Alaska and Nebraska) have enacted similar bans. Medical providers have challenged these laws in 21 states, and in 19 of these cases state and federal courts have completely blocked or limited their enforcement, in part because of their broad application to so many different safe and common abortion procedures.
The Alaska Civil Liberties Union and the Center for Reproductive Law & Policy hailed the Court's ruling. The groups filed suit in 1997 on behalf of Planned Parenthood of Alaska and several Alaskan pro-choice organizations and doctors who feared that an Alaska law, similar to the Nebraska law, was so vaguely drafted that it had the purpose and effect of prohibiting most abortions. Furthermore, like the Nebraska law, the Alaska ban contains no exception for when the mother's health is at risk if she carries her pregnancy to term and no reference to fetal viability.
"Today the Supreme Court upheld a woman's right to choose without onerous restrictions on medical practice," said Anna Franks, Executive Director of Planned Parenthood of Alaska. "But this case should serve as a wake-up call for us all. It tested the vague term 'partial-birth abortion' which is not even a medical procedure. It is part of a shrewd, ongoing legal strategy to undercut a woman's freedom to choose abortion."
"Moreover," added Jennifer Rudinger of the AkCLU, "as the Court found today, even if the ban were somehow construed to prohibit only one procedure, as the State had argued, it would force some women to undergo abortion procedures that are riskier for their health. There will always be some women for whom the banned procedure is the safest. The Constitution protects a woman's right to end her pregnancy by the method that is best for her health."
An injunction issued in 1997 prevented a similar Alaska ban from taking effect. In early 1998, the Anchorage Superior Court struck down the ban as unconstitutional, ruling that Alaska's ban on so-called "partial birth" abortions violates a woman's fundamental right to make her own reproductive decisions and her right to privacy under the Alaska Constitution. The Superior Court found that Alaska's law was so vague that it could apply to virtually all of the safest, most common abortion procedures used prior to fetal viability and that this vagueness was a deliberate attempt by the legislature to scare doctors from performing legal abortions for fear of prosecution.
The State appealed the Superior Court's decision, and that appeal is still pending in the Alaska Supreme Court.
AkCLU Cooperating Attorney Steve Williams, commenting on the impact of today's ruling on the Alaska case, stated, "The Alaska Constitution provides even stronger protection than does the Federal Constitution for the privacy rights of Alaskans, including the rights of Alaskan women to make their own decisions with respect to abortion and other matters of reproductive freedom. Therefore, it would seem clear that the Alaska ban should not survive on appeal."
The Alaska case is Planned Parenthood of Alaska, et al. v. State of Alaska. Attorneys in the case are Steve Williams in Anchorage, as an AkCLU Cooperating Attorney, and Janet Crepps, a former Alaska attorney now living in South Carolina, with the Center for Reproductive Law & Policy.
Stay Informed
Every month, you'll receive regular roundups of the most important civil rights and civil liberties developments. Remember: a well-informed citizenry is the best defense against tyranny.
By completing this form, I agree to receive occasional emails per the terms of the ACLU's privacy policy.
The Latest in Reproductive Freedom
ACLU's Vision
The American Civil Liberties Union is a nonprofit organization whose mission is to defend and preserve the individual rights and liberties guaranteed to every person in this country by the Constitution and laws of the United States of America.
Learn More About Reproductive Freedom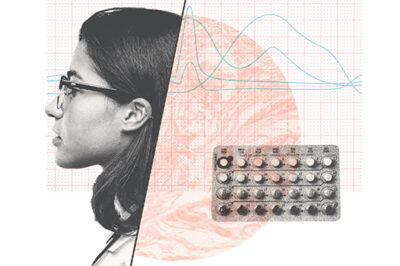 The ACLU works to ensure that every person can make the best decision for themselves and their family about whether and when to have a child without undue political interference.