Williams, Foy and NYCLU Welcome NYPD Discipline, Demand Greater Police Accountability
November 10, 2011 12:45 pm
---
---
FOR IMMEDIATE RELEASE
CONTACT: (212) 549-2666; media@aclu.org
The NYPD's disciplining of three officers involved in the wrongful arrests of Council Member Jumaane D. Williams and Public Advocate aide Kirsten John Foy is a welcome step, but it does not address systemic injustices that lead to hundreds of thousands of black and Latino New Yorkers being unlawfully stopped, interrogated and pushed into the criminal justice system by police each year, Council Member Williams, Mr. Foy and the New York Civil Liberties Union announced today at a press conference.
The NYPD's Internal Affairs Bureau recently notified Williams and Foy, director of community affairs for the city Public Advocate's Office, that there is sufficient evidence to discipline three officers involved in an incident in which the public officials, who are black, were unlawfully arrested at the West Indian Day Parade on Sept. 5 in Brooklyn.
"I am pleased that discipline will be meted out as a result of this incident, particularly that a supervising officer was held accountable," Williams said. "However, as I have said previously, this issue is bigger than Kirsten and I. This needs to be a teachable moment for the NYPD as to its unjust encounters with the hundreds of thousands of black and Latino New Yorkers that are subject to a discriminatory police culture every day. For real justice to be achieved, their stories must be heard and policy change must occur. I hope Mayor Bloomberg and Commissioner Kelly are just as serious as we are about achieving real justice and that they are willing to do what it takes to heal these communities and this city."
"This incident showed a real lack of leadership by supervising officers," Foy said. "I am concerned this is indicative of an opprobrious mindset towards the everyday New Yorker that is held by some officers responsible for the rank-and-file. We need to make sure that higher-ranking officials are held at a higher standard of accountability."
Williams and Foy had finished watching the parade when an NYPD supervising officer granted them permission to enter a barricaded area reserved for public officials near Grand Army Plaza. After they entered the area, police officers angrily confronted them.
The officers refused to acknowledge the public officials' credentials. An officer shoved Williams after the council member attempted to communicate with a supervising officer on the other side of the barrier. The public officials were surrounded by officers, who were pushing them though they did not resist. Foy was thrown forcefully to the ground and handcuffed. Williams was grabbed by the arm and handcuffed. The public officials were taken near the Brooklyn Public Library where they were detained for about an hour before being released.
Shortly after the incident, the NYCLU filed complaints with the NYPD's Internal Affair Bureau (IAB) on behalf of the men. On Nov. 2, Williams and Foy were sent a brief letter from IAB Chief Charles Campisi confirming that an investigation had "partially substantiated" the complaint and that disciplinary action was taken.
"We are pleased that the NYPD is finally disciplining officers who have violated New Yorkers' civil rights. But you shouldn't have to be a public official to expect police officers guilty of mistreating you to be disciplined," NYCLU Executive Director Donna Lieberman said. "What about the indignities perpetuated every day on the streets on New York City? This issue is bigger than these individual police officers — every police officer should get a basic civil rights lesson."
While the IAB letters did not identify the officers who were disciplined or disclose the punishment they received, the NYCLU has learned that IAB determined that the officer who forced Foy to ground was guilty of using excessive force and received Command Discipline B, which involves the loss of up to 10 vacation days and a permanent entry in his personnel file. That officer's supervisor also received Command Discipline B for failing to provide adequate supervision, though he will forfeit fewer vacation days than the first officer. A third officer received verbal instructions – essentially a lecture with nothing added to his personnel file – for not adequately informing other officers that he had allowed the public officials through the barricade. All three police officers will also apparently undergo some sort of training.
"By providing these three officers with training, the Department is acknowledging that they were not sufficiently trained in the first place," Foy said. "I commend the leadership of the Department for recognizing the significance of training once a problem has been identified, but we now need them to recognize the importance of better academy training so we can prevent situations like this from occurring again."
The claim that an officer physically shoved Williams — the only incident not caught on camera — was apparently not substantiated, and that officer was not subject to any disciplinary action.
The lack of detail in the IAB letter and transparency over the entire IAB process is emblematic of a broader problem within the NYPD of lack of accountability for officer misconduct. The IAB process is completely opaque, the public receives no details about anything that happens behind its closed doors and there is no public reporting requirement.
The incident involving Williams and Foy is just a high-profile example of police-community interactions that regularly occur in communities of color across New York City. Since 2004, NYPD officers have stopped, questioned and/or frisked totally innocent people more than 3 million times. In the first six months of 2011 alone, police stopped innocent New Yorkers 317,376 times. About 84 percent of those stopped were black and Latino. Nine out 10 of people stopped were neither arrested nor issued a summons.
Similarly, though study after study shows that whites use and sell marijuana more than any other group, the demographics of marijuana arrests in New York City mirror the city's dismal stop-and-frisk statistics. Over the last two years alone, more than 100,000 people, predominantly black and Latino, have been illegally arrested for possession of minor amounts of marijuana. Only this fall did the Department announce a policy change on marijuana arrests and it has yet to commit resources to training and monitoring officers to ensure they are complying with the law.
To read the full IAB letters, visit http://www.nyclu.org/news/jumaane-williams-kirsten-john-foy-and-nyclu-we….
Stay Informed
Every month, you'll receive regular roundups of the most important civil rights and civil liberties developments. Remember: a well-informed citizenry is the best defense against tyranny.
By completing this form, I agree to receive occasional emails per the terms of the ACLU's privacy policy.
The Latest in Criminal Law Reform
ACLU's Vision
The American Civil Liberties Union is a nonprofit organization whose mission is to defend and preserve the individual rights and liberties guaranteed to every person in this country by the Constitution and laws of the United States of America.
Learn More About Criminal Law Reform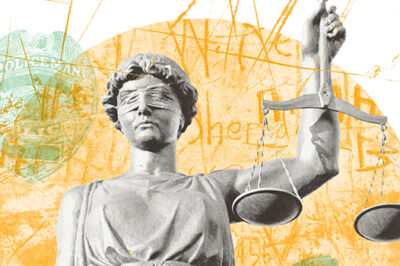 The Criminal Law Reform Project seeks to end harsh policies and racial inequities in the criminal justice system.