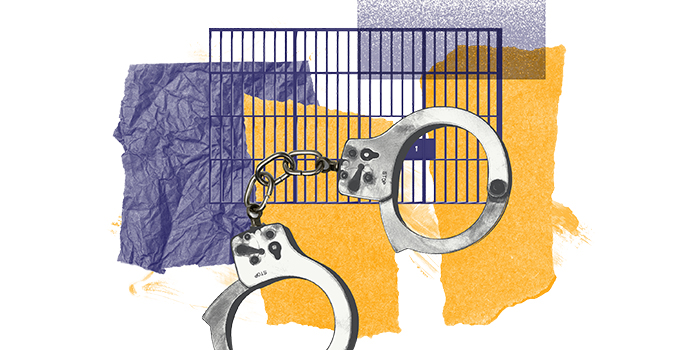 B.H. v. City of New York
Last Update:
August 27, 2010
What's at Stake
In 1998, the City of New York transferred the authority to oversee public school safety from the Board of Education to the New York City Police Department (NYPD).
Summary
Today, the NYPD has assigned more than 5,200 School Safety Officers (SSOs) in addition to nearly 200 armed police officers to patrol New York City public schools. Unfortunately, without adequate training and supervision, these law enforcement officers have come to criminalize minor student misbehavior. Students are not just disciplined, but are actually handcuffed and arrested for talking back to authorities, having a cell phone in school, or being late for class. These overly aggressive policing tactics exacerbate the School-to-Prison Pipeline, a national trend pushing at-risk youth, primarily students of color, out of schools and into the criminal justice system.
In January 2010, the American Civil Liberties Union, the New York Civil Liberties Union and the law firm of Dorsey & Whitney LLP, representing five schoolchildren and their parents, filed a class action on behalf of all New York City public middle and high school students against the City of New York in federal court. The lawsuit charges that NYPD law enforcement personnel violate the civil rights of students through wrongful arrests and the excessive use of force. Each represented plaintiff has been physically abused and/or wrongfully arrested while at school.
The lawsuit seeks to require the NYPD to implement changes to its policies to ensure accountability and transparency. These include improved training for SSOs relating to arrests, searches and the use of force with respect to schoolchildren, a meaningful mechanism to investigate and resolve complaints against SSOs, and ensuring that schoolchildren are not inappropriately or unlawfully arrested for minor school misconduct.
Communicate with the legal team about this lawsuit or share your story
News & Commentary
Other Documents
Support our on-going litigation and work in the courts
Donate now
Learn More About the Issues in This Case