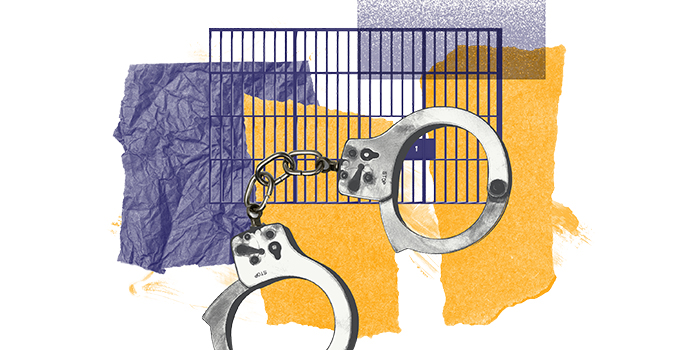 Bridgeman et. al v. District Attorney for Suffolk County et. al
Last Update:
January 19, 2017
What's at Stake
Update: On January 18, 2017, the Massachusetts Supreme Court directed district attorneys to dismiss thousands of drug offense cases that were tainted by the misconduct of chemist Annie Dookhan. Prosecutors must produce a list of all drug convictions they plan to dismiss, and also produce a list of cases that they wish to re-prosecute, both within 90 days. They will be permitted to re-prosecute cases only if they certify they can do so on the basis of untainted evidence. The people hurt by Annie Dookhan's actions deserve justice from the prosecutors who have the power to right thousands of grave wrongs by dismissing these cases.
Summary
The American Civil Liberties Union and the ACLU of Massachusetts have petitioned the Massachusetts Supreme Judicial Court to bring justice to at least 40,323 people whose criminal convictions may have rested on the work of a chemist who has been convicted of egregious misconduct.
In November of 2013, Annie Dookhan, formerly a chemist in a Massachusetts crime lab, pleaded guilty to fraud that may have affected tens of thousands of cases. The vast majority of her victims are still waiting for justice and due process.
The misconduct occurred at the Hinton State Laboratory, where chemist Annie Dookhan deliberately invented test results, by tampering with evidence and by falsely claiming to have tested samples when, in fact, she did no such testing. Now, in January 2014, lawyers have been assigned to only 8,700 of the tens of thousands of people who may have been convicted based on this misconduct, and justice remains elusive for the majority of people affected. The ACLU's petition asks that the Supreme Judicial Court intervene and implement a comprehensive remedy for the tens of thousands of people who may have been improperly convicted as a result of the lab's misconduct.
Annie Dookhan was working for the state when she falsified these records, and the state must bear the responsibility for correcting the dramatic damage she has done. And yet, as of January 9, 2014, the Commonwealth of Massachusetts has 40,323 names of those affected but has failed to complete the most basic step: matching them with their case numbers. This is unacceptably slow progress toward securing justice for Annie Dookhan's victims.
Justice for these victims is further delayed because, as it stands, the victims themselves bear the responsibility for rectifying Annie Dookhan's wrongs; they must ascertain that the Hinton lab tested their samples and then, one by one, bring their cases to the court's attention. The ACLU's petition suggests a solution to this unfair and arduous process, beginning with shifting the burden to the prosecutors who used the lab to prove that the victims' convictions were not based on falsified evidence.
Without intervention from the Commonwealth's highest court, the people hurt by Annie Dookhan have little hope of securing the justice they deserve.
Legal Documents
Bridgeman et. al v. District Attorney for Suffolk County et. al Petition

Download Document

Date Filed: 07/09/2018
Bridgeman et. al v. District Attorney for Suffolk County et. al - Ruling

Download Document

Date Filed: 01/19/2017
Support our on-going litigation and work in the courts
Donate now