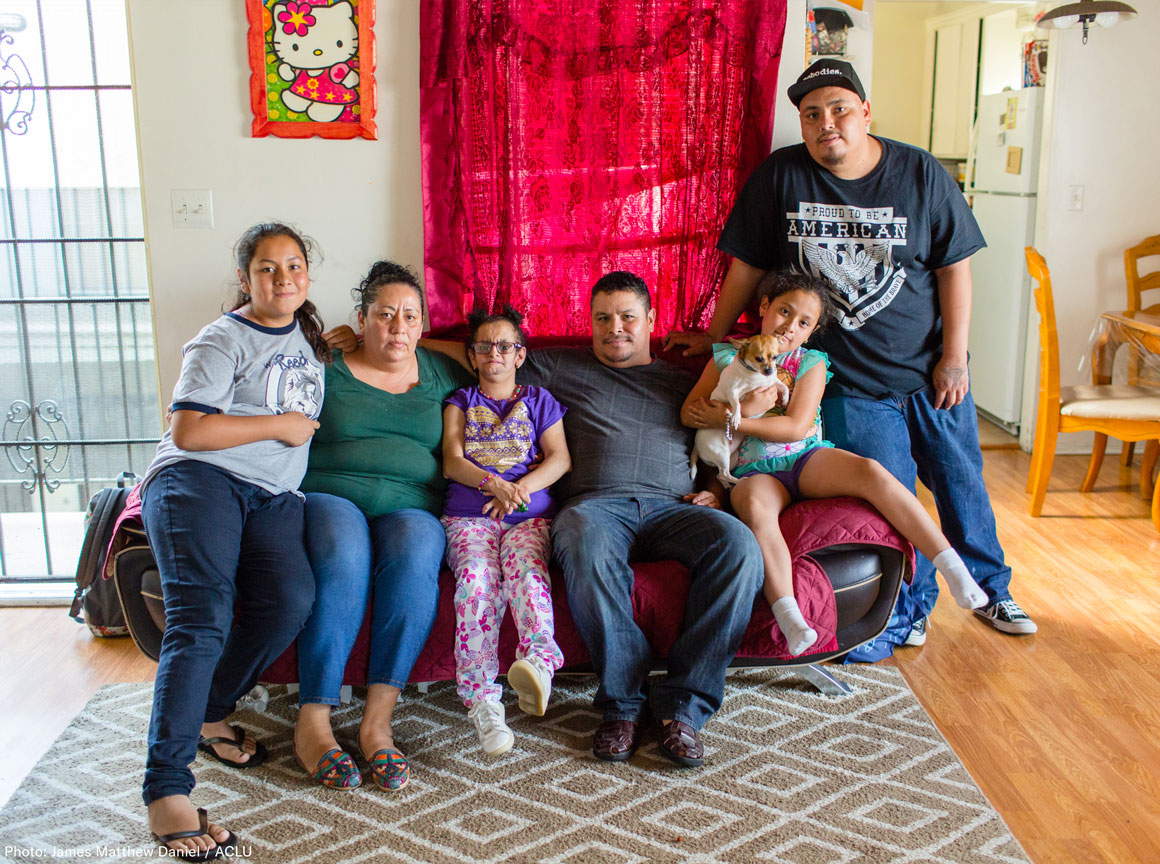 Inland Empire – Immigrant Youth Collective v. McAleenan
Status:
Closed (Judgment)
Last Update:
November 29, 2021
What's at Stake
The ACLU and the American Civil Liberties Union of Southern California won a nationwide preliminary injunction on behalf of a class of young immigrants challenging the Trump administration's unlawful revocations of their Deferred Action for Childhood Arrivals status.
Summary
These revocations took place without notice or an opportunity for the young immigrants to present their case, even though they followed all program rules and did not engage in any conduct to disqualify them from DACA. The lawsuit, IEIYC & Arreola v. Nielsen, challenges these revocation practices and was filed against officials from the Department of Homeland Security. The lawsuit argues that these revocation practices violate the federal Administrative Procedures Act and the Due Process Clause of the Fifth Amendment to the U.S. Constitution.
The lawsuit alleges that the Department of Homeland Security has a practice of unlawfully and arbitrarily revoking DACA grants and work authorizations based on unproven allegations or low-level offenses such as traffic violations that do not disqualify the individual from the program. DHS has terminated DACA in these cases without any advance notice, any chance to fight the government's actions, or an opportunity to reinstate DACA when an individual is cleared of any allegations.
Update (June 28, 2019): On June 28, 2019, the Supreme Court announced that it will review three cases in which the lower court found that the Trump administration's decision to end the DACA program was unlawful and issued an injunction requiring it to continue accepting DACA renewal applications. The preliminary injunction issued in IEIYC v. Nielsen, which prevents USCIS from terminating DACA grants and work authorization without notice and an opportunity to respond or based solely on the issuance of a Notice to Appear in immigration court, will remain in effect while the Supreme Court reviews these cases and pending further action of the Court of Appeals for the Ninth Circuit where the government's appeal is currently stayed.
If you or someone you know has had a DACA grant revoked, please contact the ACLU at DACArevoked@aclu.org.
Other Documents
Support our on-going litigation and work in the courts
Donate now
Learn More About the Issues in This Case