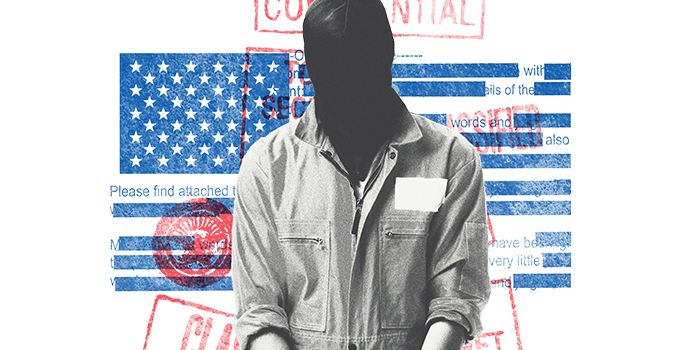 Khaled El-Masri v. United States
Last Update:
November 6, 2018
What's at Stake
In a history-making lawsuit, the ACLU challenged the CIA on behalf of Khaled El-Masri, an entirely innocent victim of rendition who was released without ever being charged.
Summary
The lawsuit charged that former CIA Director George Tenet violated U.S. and universal human rights laws when he authorized agents to abduct Mr. El-Masri, beat him, drug him, and transport him to a secret CIA prison in Afghanistan. The corporations that owned and operated the airplanes used to transport Mr. El-Masri are also named in the case. The CIA continued to hold Mr. El-Masri incommunicado in the notorious "Salt Pit" prison in Afghanistan long after his innocence was known. Five months after his abduction, Mr. El-Masri was deposited at night, without explanation, on a hill in Albania.
A judge dismissed the case in May 2006 after the government intervened, arguing that allowing the case to proceed would jeopardize state secrets, despite the fact that Mr. El-Masri's story was already known throughout the world. The ACLU appealed the dismissal in November 2006. The U.S. Court of Appeals for the Fourth Circuit upheld the lower court decision that denied Mr. El-Masri a hearing in the United States. In October 2007, the United States Supreme Court refused to review Mr. El-Masri's case.
On April 9, 2008, the ACLU filed a petition with the Inter-American Commission on Human Rights (IACHR) on behalf of El-Masri. The IACHR deemed Mr. El-Masri's petition as admissible on April 15th, 2016 and in November of 2017, the ACLU filed a request for a hearing on the merits of the case during the 166th Extraordinary Period of Sessions.
On October 17th, 2018, the ACLU submitted its Final Observations on the Merits of Khaled El-Masri's case to the Inter-American Commission on Human Rights.
EVIDENCE
Other Documents
Support our on-going litigation and work in the courts
Donate now
Learn More About the Issues in This Case