Back to

News & Commentary
Rights For All Volunteers are Shaping Policy in the 2020 Presidential Election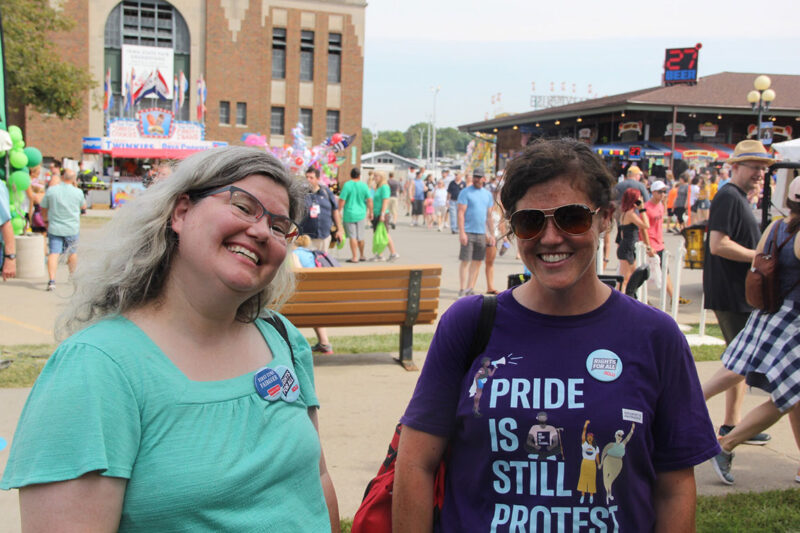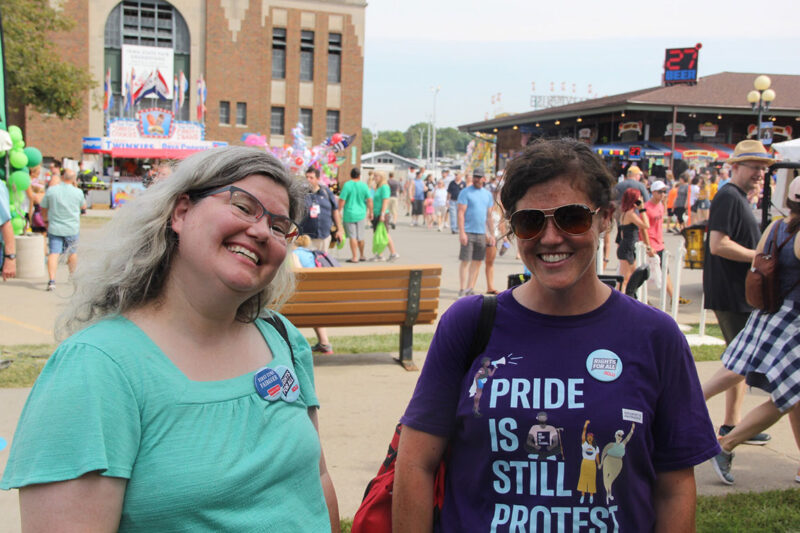 Six months ago, the ACLU officially launched something that our organization has never done before: Rights for All, a major grassroots effort to elevate civil rights and civil liberties in the presidential election. What the Rights for All volunteers have accomplished so far is extraordinary. And, as ACLU staffers who've cheered on their efforts from day one, we want to tell the world about it.
Since the campaign's launch, almost 700 Rights for All volunteers have fanned out in the four early primary and caucus states — New Hampshire, Iowa, South Carolina, and Nevada — to engage directly with presidential candidates on the campaign trail. These trailblazing volunteers were trained by not just the pros on the ACLU's organizing team, but also each other through peer teaching and coaching. Over the past six months, they scouted out opportunities to engage candidates, hosted their own trainings, attended nearly 400 events, posed questions, and recorded the conversations on video.
The Rights for All website showcases 238 videos captured so far by our volunteers, all aimed at eliciting clear policy positions from the candidates and pressing the presidential field to take bold stances on core ACLU and Rights for All priorities. In response, many candidates stepped up to do just that.
In fact, our volunteers have successfully documented 25 candidates representing both major parties making a total of 63 commitments to the Rights for All platform planks. Memorable interactions include Bill Weld and Elizabeth Warren unhesitatingly committing to ending the Hyde Amendment, which has long thwarted low-income women's reproductive freedom, and Bernie Sanders boldly championing voting rights as so fundamental that everyone should be able to vote, including incarcerated people like in his home state of Vermont.
Rights for All grassroots power has jolted and shaped the course of presidential campaigns as well. One especially notable example unfolded when a volunteer in South Carolina recorded Joe Biden committing to abolish the Hyde Amendment. That video kicked off a swift evolution of viewpoints, with Biden eventually clarifying under intense pressure that the harmful law should be repealed.
Criminal justice reform is another area that's been ripe for Rights for All grassroots action. In a remarkable contrast to the destructive "tough on crime" rhetoric peddled by politicians not long ago, our volunteers have documented Joe Biden, Cory Booker, Pete Buttigieg, Julian Castro, Tulsi Gabbard, Kirsten Gillibrand, Wayne Messam, Beto O'Rourke, Tom Steyer, and Marianne Williamson all pledging to cut the U.S. prison population by 50 percent and overhaul our broken criminal justice system.
Buttigieg's policy position offers a special case study. He initially told a Rights for All volunteer that he wanted to "do a little math on what it would take to make it happen," noting that America is "obviously the most over-incarcerated country in the world." Shortly after the ACLU provided the math behind the goal to halve our country's prison population, a volunteer asked again and Buttigieg replied with a clear "yes" commitment. In a more dramatic shift, Biden first told a Rights for All volunteer that the 50 percent reduction goal was "arbitrary" and "not a rational way of going about it," then later not only said it's possible to achieve more than a 50 percent reduction, but also proudly touted his own plan as going beyond the ACLU's.
Advocacy works. People power works. Democracy is worth fighting for and leveraging to secure rights for all. And Americans from all walks of life can organize to move candidates for the country's highest elected office, with potentially profound impacts on civil rights and civil liberties for everyone. That's what Rights for All is all about, and we can't wait to see what our amazing volunteers do during the next phases of the program.
Rights for All Policy Commitments by Presidential Candidate