Back to

News & Commentary
Ohio Lawmakers Ignored Us When They Banned Abortion. They Can't Ignore Us in the Courtroom.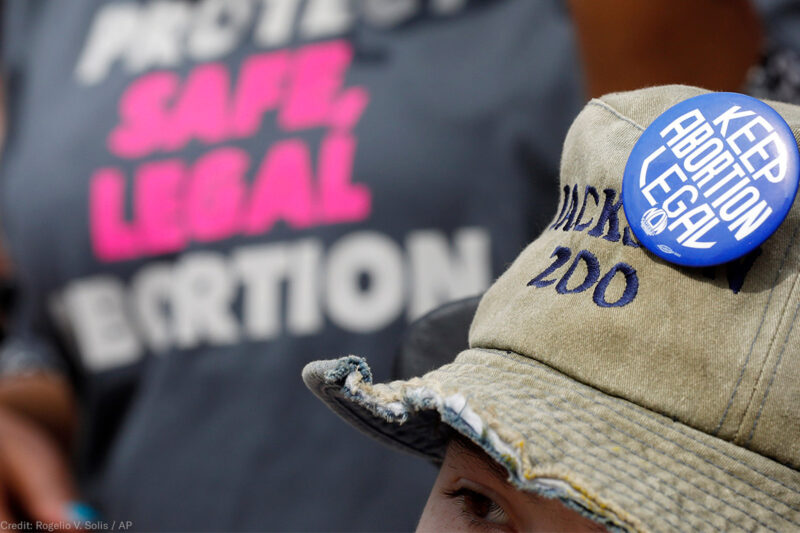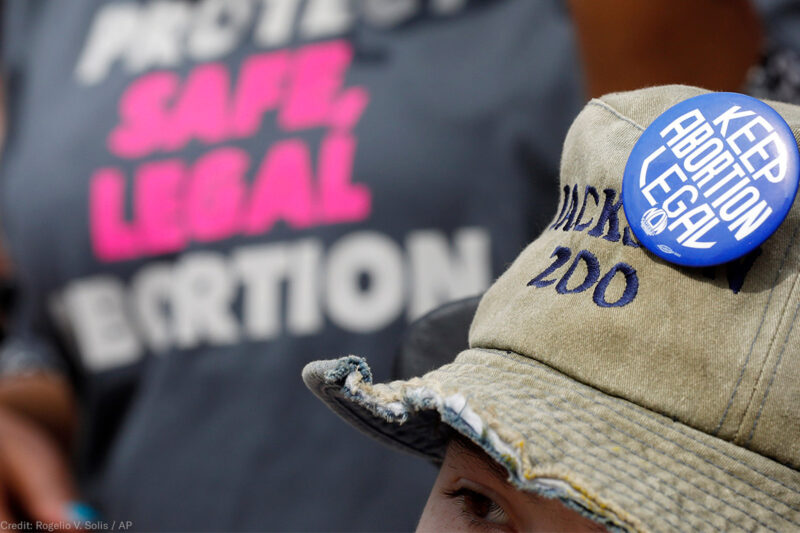 Last month, Gov. Mike DeWine signed the Ohio Legislature's abortion ban into law. The law recklessly prohibits abortions starting around six weeks. As an abortion provider, I can tell you this is, in fact, a ban on all abortions in Ohio. Approximately 90% of abortions in Ohio take place at or after six weeks. Before six weeks, most people do not even know they are pregnant.
In defense of people across Ohio, I knew that our clinic couldn't stand by and do nothing while politicians intrude on one of the most private and personal decisions an individual can make. That's why this week, my clinic, Preterm in Cleveland, joined our partners at the ACLU and Planned Parenthood to announce that we are challenging Ohio's law banning abortion as early as six weeks into pregnancy on behalf of our physicians, staff, board, and patients.
In banning abortion, Gov. DeWine and the legislature sent a clear message to Ohioans. They're telling those who would seek or consider abortion that their personal decisions do not matter. They're telling them that their futures do not matter. They're telling them that their past traumas do not matter. They're telling them that they do not matter.
Every day at Preterm, women, pregnant people, and their loved ones walk through our doors needing compassion, empathy, support, and safe, affordable abortion care. They come to us because they know they will be cared for as whole people, without judgment or shame.
The patient struggling to make ends meet. The family who doesn't have health insurance. The young person who needs help talking to their parents or is too afraid to. The single mom who is doing her best to care for the children she has. They are all our patients.
Each person's story is unique, their circumstances are theirs alone. Take a recent patient who drove over nine hours to see us. She didn't have an abortion clinic or a safe place to go in her hometown. She and her partner came to us needing financial assistance. They came to us needing compassion, and they came to us needing a safe abortion. They found it all at Preterm and told us they had no regrets.
We know firsthand that the decision of whether or when to become a parent and how many children to have are some of the most important life decisions we make. When people can make decisions that are best for their lives, families thrive, and we build communities where each of us can participate with dignity and respect.
When Gov. DeWine decided to sign the bill into law, we knew we had to both continue to provide care and defend access to that care — we knew it was time to join forces with our friends at the ACLU and other abortion providers and sue.
Politicians make it nearly impossible for women and people who can become pregnant in Ohio to make personal, healthy decisions about their pregnancies. When care is unavailable, the harm falls hardest on those struggling financially or those who already face significant barriers to health care — young people, people of color, people in poverty, LGBTQ people, people with disabilities, and people of varying immigration status.
Like when a young woman from a rural county in Ohio came to us needing abortion care. She was alone, with only her car and a few dollars. Our volunteers were there to help her past the protesters. Our staff was there to help her navigate paperwork and legal hurdles. Our staff was there to help her get the financial help she needed for her care.
And when our staff left the building that night and noticed her sitting alone in her car, they were there to help her find a safe place to stay and to help her pay for it. The next day, they held her hand and gave her the safe abortion she asked for.
Patients often thank us for treating them like human beings, for seeing their whole lives — their struggles, their successes, their vulnerabilities, and their triumphs. Ohio politicians do not see whole people's lives. They do not understand the hurdles, the complexities, and the deep decisionmaking that each of our patients faces. And if some do, they simply don't care.
This abortion ban was passed despite opposition from expert physicians who provide abortion care and comprehensive OBGYN services. Politicians ignored the testimony of nurses, social workers, and other medical experts who know that abortion is safe and that access to abortion care is critical to public health. Ohio politicians ignored the voices of the people who are closest to the issue, including the voices of those who have received abortions. But they cannot ignore us in the courtroom.
Women and people who can become pregnant in Ohio need access to abortion care. They need it in whatever way they see fit. They need it to be affordable. They need it without crossing state lines. They need it from healthcare providers in their community whom they trust. That is why, with our friends at the ACLU, we are taking on this unconscionable, dangerous abortion ban. We are, now and always, committed to fighting to keep abortion legal, available, and free of shame and judgment.
Chrisse France is the executive director of Preterm, an independent, nonprofit abortion and sexual health clinic in Cleveland, Ohio.