Back to

News & Commentary
Some Arkansas Legislators Do the Time Warp; Pass Most Extreme Abortion Bill In The Nation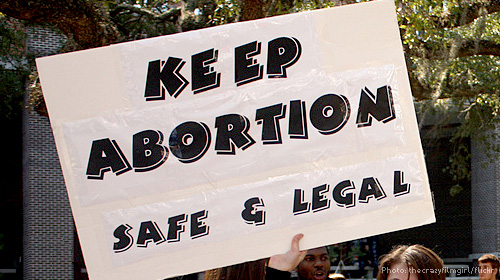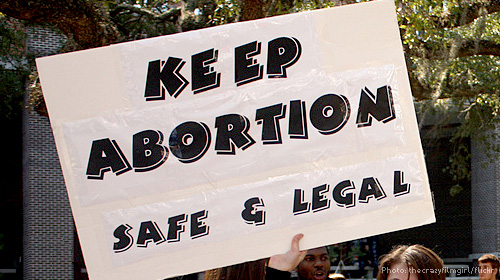 Update: On Monday, Governor Mike Beebe vetoed legislation that would ban most abortions in Arkansas after 12 weeks of pregnancy. Today the Senate voted to override his veto. If the House also votes to override, the most extreme abortion restriction in the nation would go into effect this summer.
This morning I sat at my desk in disbelief, as I heard the news that the Arkansas legislature passed two abortion bans today. Yes, you heard right – not one, but two abortion bans in one day. It seems that some Arkansas legislators are hedging their bets, knowing full well that both of these bans are blatantly unconstitutional.
The Arkansas legislature just voted to outlaw abortions early in pregnancy—the most extreme ban in the country. It would ban abortions as early as 12 weeks, shortly after a woman has learned she is pregnant and two months earlier than any other state in the country. The bill not only threatens the health and well-being of all women, but is also risky for the entire state. Banning abortion is unconstitutional, and that means that passing this bill will potentially cost the state a big chunk of change in legal fees.
As if that wasn't enough, today legislators also overrode Gov. Mike Beebe's veto of another bill that would ban abortion just around the time a woman typically has an ultrasound to determine the health of her baby. Until we can walk in another woman's shoes, we simply can't interfere with the difficult decisions that she might be faced with. Take, for instance, the heartbreaking story of a military family in Arkansas. Angry at legislators' political intrusions, this brave Air Force pilot described the painful decision that he and his wife made after learning that their very wanted pregnancy would not survive to term:
The genetic counselors in the high risk pregnancy center were patient and understanding, but the situation was bleak. We could allow the baby to die naturally, but my wife could feel the tiny baby kicking and that constant reminder would be emotionally unbearable.
Under the new law that takes effect immediately, this family might not have been able to access needed care in their home state.
Seems like politicians in Arkansas want to send us back to a time before abortion was made legal nationwide.
And let's be clear – This is not just an "Arkansas thing." Politicians in South Dakota, Texas, and Alabama also advanced bills this week to restrict a woman's decision making ability. Let's make sure our legislators know that it's not their place to interfere in our private medical decisions.
Learn more about abortion legislation and other civil liberty issues: Sign up for breaking news alerts, follow us on Twitter, and like us on Facebook.