Back to

News & Commentary
Eighteen Months of Sometimes Deadly Screw-Ups: Ohio Must Get Out of the For-Profit Prison Business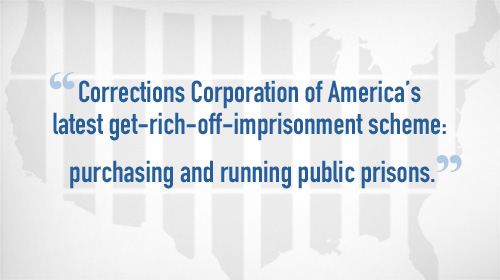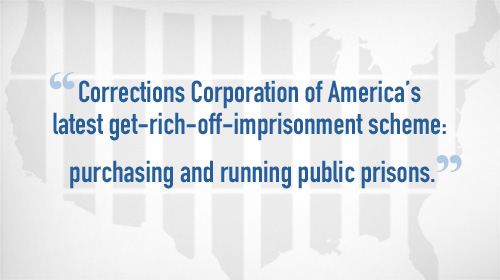 Eighteen months after the first state-owned prison sold to a for-profit prison company, and there is no doubt that the Corrections Corporation of America (CCA) is woefully unfit for the job. From dirty conditions, rampant drug use, and staggering increases in violence, the Lake Erie Correctional Institution is in a dangerous decline, leaving many to questions whether the state needs to step in and assume greater control. To illustrate the deterioration of the for-profit prison, the ACLU of Ohio released a timeline showing the disturbing series of events at Lake Erie.
Let's look at CCA's problems by the numbers:
47: instances of non-compliance outlined in a September 2012 Ohio Department of Rehabilitation and Corrections audit.
300%: increase in inmate on staff violence, and
187.5%: increase in inmate on inmate violence from 2010-2012.
248: calls to law enforcement from local residents in 2012 asking for patrols around the prison because of rampant crime, especially people throwing drug contraband over the prison fences. There were only 157 such reports in the first 11 years combined of the prison's existence.
Two: number of inmates who overdosed on heroin smuggled into the facility in the last year, with one of the inmates dying.
39: number of inmates transferred from Lake Erie in January 2013 after the facility was in lockdown for over a week following several gang fights.
130%: the level of overcrowding in segregation units at the for-profit prison, meaning inmates are triple-bunked and sleeping on the floors of cells designed for two people. Inmates in these units are locked inside their cells for 22 to 24 hours per day.
500: number of inmates kept on bunk restrictions (i.e., locked inside their cells for 22 to 24 hours per day) after another inmate was seriously injured in an April 7 fight.
$500,000: penalties the state levied against CCA over the past eighteen months because of their mismanagement of the prison.
$127.3 million: difference between what the state of Ohio wanted for selling Lake Erie and how much it ultimately earned.
Advocates and members of the media are beginning to recognize that Ohio cannot wait until it is too late to stop the rapid decline of this for-profit prison. The ACLU has asked state legislators to intervene and hold CCA accountable for its mismanagement, but the question remains: what else has to go wrong for officials to wake up to the fact that Ohio should get out of the for-profit prison industry altogether?
Thirty years after CCA was founded, it is clear that doing business with them is risky for taxpayers, communities, employees and inmates. Ohio's unfortunate gamble in allowing CCA to purchase a state prison outright should serve as a tale of caution to other states: seller beware when CCA wants to buy your prisons.
Learn more about private prisons and other civil liberty issues: Sign up for breaking news alerts, follow us on Twitter, and like us on Facebook.
Learn More About the Issues on This Page