Back to

News & Commentary
VICTORY! Students Triumph over Private Prison Company's Bid to Name College Football Stadium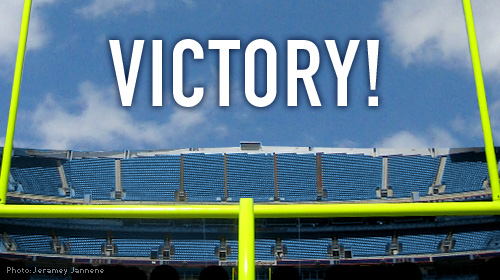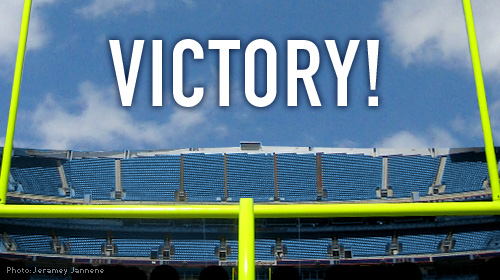 For-profit prison company GEO Group announced its decision last night to withdraw the $6 million donation it made to Florida Atlantic University in exchange for naming rights to the school's football stadium. Student groups, faith groups, the ACLU, and other civil rights groups actively campaigned for the university to dissociate from GEO Group.
This is a milestone in the growing movement against for-profit prisons and mass incarceration. When people force the private prison industry to defend its record, companies like GEO can no longer win with lobbyists, money, and lies. The students and faculty at the university can now breathe a little easier knowing they won't have to watch football at 'Owlcatraz' next season.
Here's a link to more on GEO Group's record of inhumane prison conditions.
Learn more about private prisons and other civil liberty issues: Sign up for breaking news alerts, follow us on Twitter, and like us on Facebook.
Learn More About the Issues on This Page