From its early feminist founders, to the trailblazing clients and lawyers that have fought sex-based discrimination in the hundred years since, the ACLU's history has been entwined with women's rights since its founding in 1920 — the same year women won the right to vote.
The ACLU's "founding mothers" were far ahead of their time not only in their striving for women's equality, but also in understanding that their struggle for equality shared common cause with all people who have been denied their rights. This principle has continued to inform and inspire legal and advocacy battles to this day. The ACLU was the first national organization to argue for abortion rights and trans rights before the Supreme Court, and has argued more women's rights cases before the Supreme Court than any other organization to this day. Here are just a handful of the women who made history with us.
---
Crystal Eastman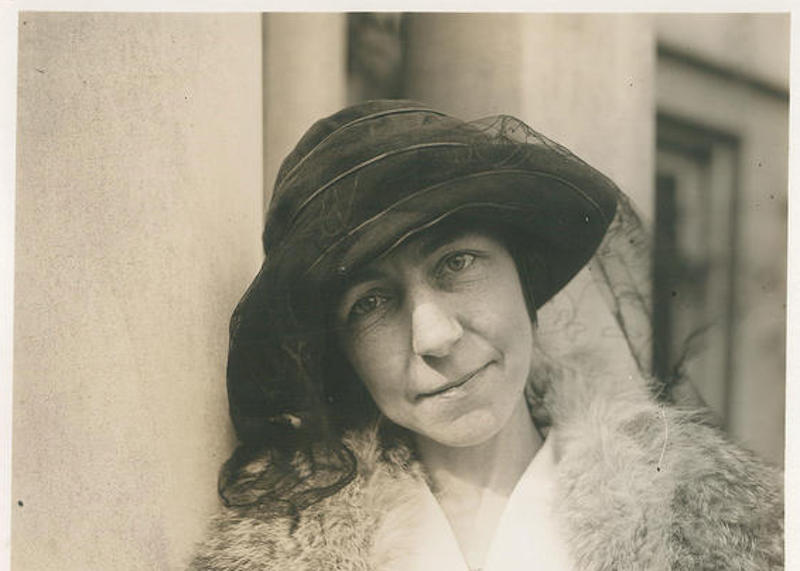 It's no coincidence that the ACLU was founded in 1920, the same year women won the right to vote. From the very beginning, the ACLU counted among its founders, organizers, and supporters an impressive roster of women, many of whom were veterans of the fight for suffrage. One of these women was Crystal Eastman, who is known as the ACLU's founding mother.
"The hardest part of the battle is yet to come; the battle with ourselves, with our inherited instincts, with our cultivated taste for leisure, with our wrong early training, with our present physical unfitness … God meant the whole rich world of work and play and adventure for women as well as men. It is high time for us to enter into our heritage — that is my feminist faith." — Crystal Eastman
Eastman was a labor lawyer, suffragist, socialist, and journalist who authored model legislation and helped create political organizations that survived a century of turmoil. Yet few people know her as a preeminent champion of most of the major movements for social change in the early 20th century — not just civil liberties but women's suffrage and rights, pacifism, internationalism, and socialism — who frequently created and led multiple organizations simultaneously, including the ACLU.
---
Dorothy Kenyon and Harriet Pilpel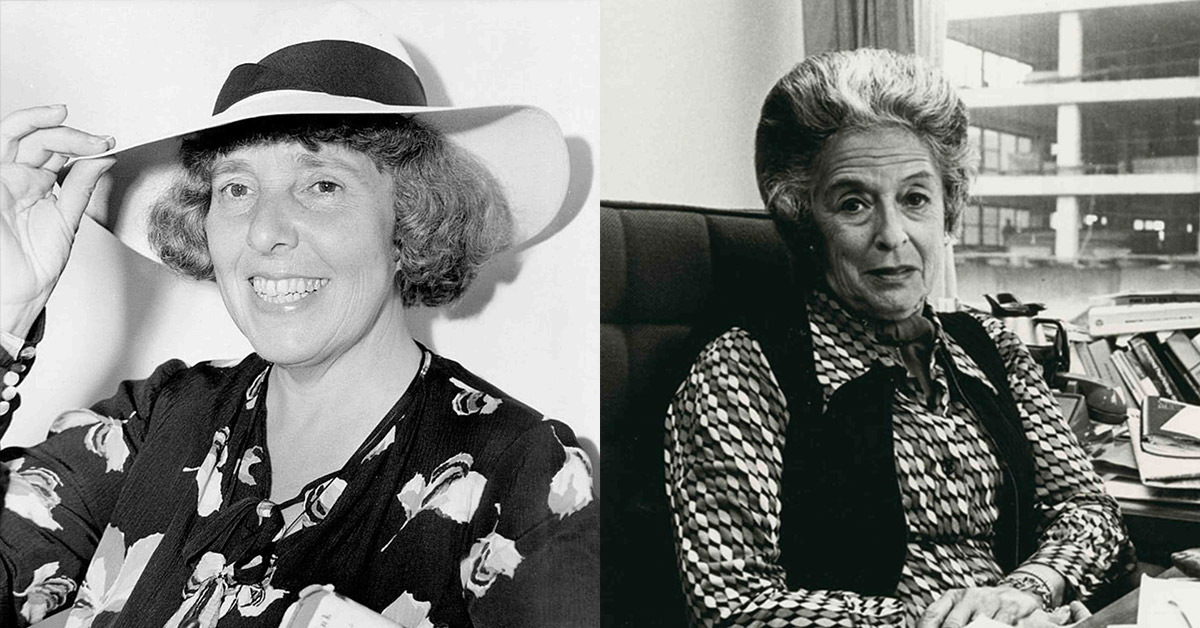 Early board members at the ACLU were not all on board with abortion as a civil liberties issue. Dorothy Kenyon, who joined the board in 1930, tried to convince them to take on abortion rights as part of the ACLU's portfolio, to no avail. Other board members, who were mostly men, concluded that abortion fell outside of their purview and to leave the matter to "social agencies in the field." When Harriet Pilpel joined the board in the 1960s, she and Kenyon joined forces.
"Laws against abortion and other 'sex laws' constitute a form of 'class legislation,'" Pilpel argued. "They are enforced primarily against the poor and underprivileged who suffer 'wholesale violations of civil liberties' through surveillance, entrapment, arbitrary police action, speech repression, and intrusions on their privacy."
After years of negotiations, the board in 1969 articulated the following policy:
"The Union asks that state legislatures abolish all laws imposing criminal penalties for abortions. Total repeal of all such laws will meet these civil liberties criteria."
It wasn't the first time ACLU staff helped shift the institutional mission in favor of women's rights. In the years prior, Kenyon and fellow board member Pauli Murray persuaded the organization to take on cases that challenged sex discrimination, helping to pave the way for abortion rights in 1969.
"I am free now," said Kenyon, "to shout abroad that this policy of mine is also that of the ACLU."
---
Ruth Bader Ginsburg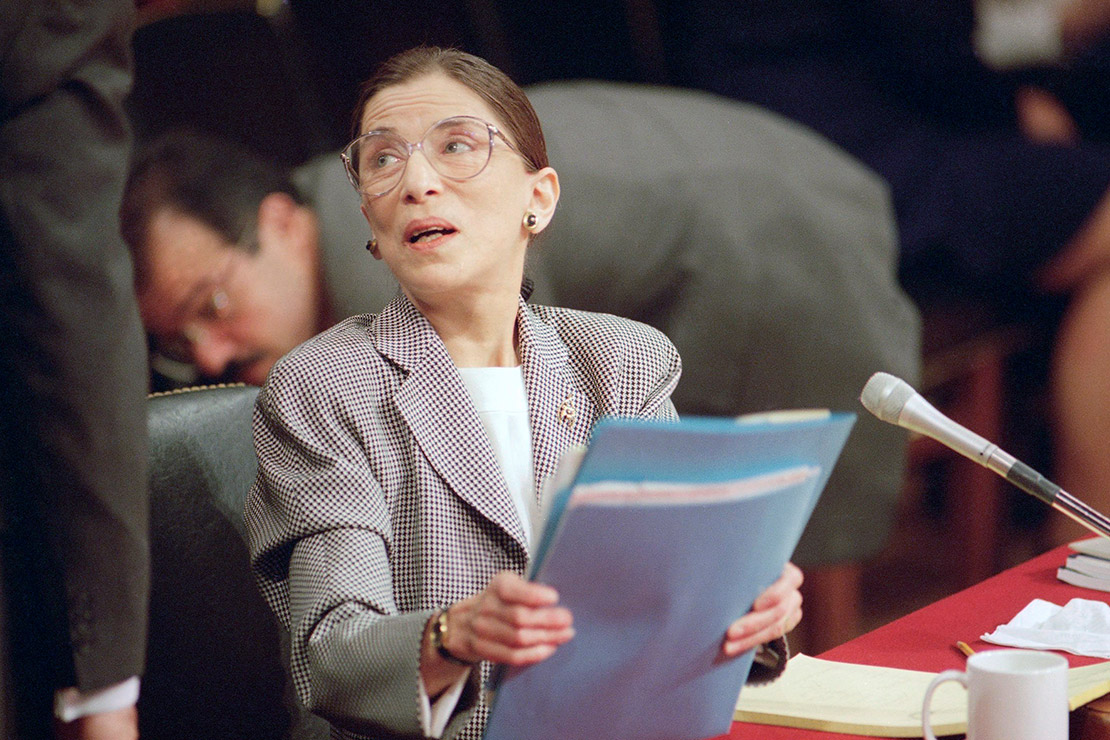 Before Ruth Bader Ginsburg became a Supreme Court justice, she founded the ACLU's Women's Rights Project in 1972. Under her leadership, the project tallied hundreds of federal laws that discriminated on the basis of sex — in education, employment, reproductive rights, mortgages, credit cards, loans, house rentals, prison, and the military. At the time, most legal scholars believed the law should treat women differently to protect them. Cases about sex discrimination often centered on a specific woman; not changing the law or broader gender equality. Ginsburg wanted to do just that.
"Women's rights are an essential part of the overall human rights agenda, trained on the equal dignity and ability to live in freedom all people should enjoy." — Ruth Bader Ginsburg
While at the ACLU, she played a role in 34 Supreme Court cases, and won five of the six cases she argued before the court. Many of her cases involved sex discrimination against men, which she felt might rouse more sympathy among the male justices, and show that discrimination hurts everyone.
---
Aimee Stephens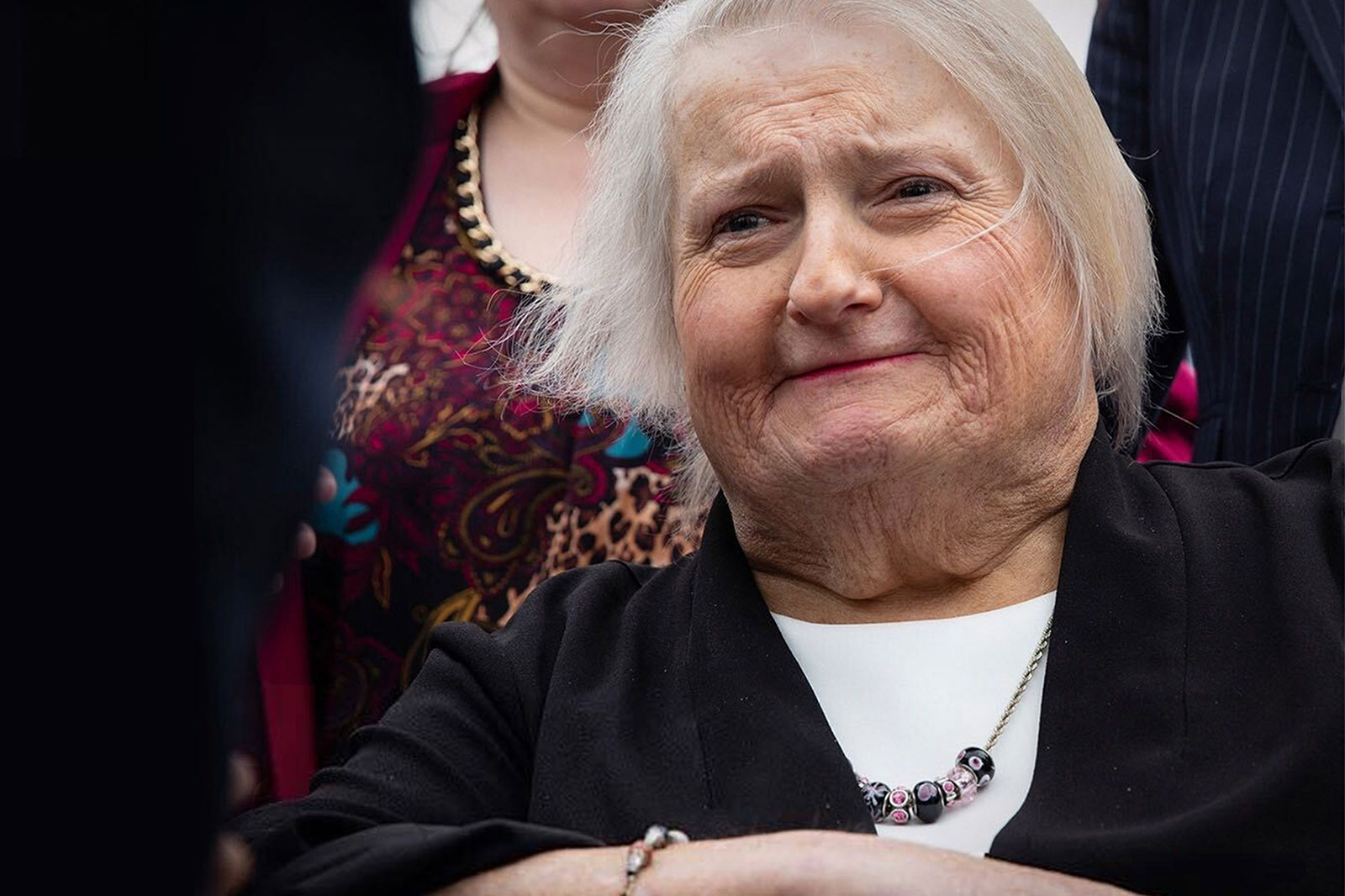 After Aimee Stephens came out as transgender to her employer, she was fired — not because of concerns about her job performance, but just because she was trans. The ACLU assisted Aimee in filing a complaint with the federal Equal Employment Opportunity Commission (EEOC) in what would become the first case about the civil rights of trans people to be heard by the Supreme Court. When Aimee decided to fight back, she just wanted it to be acknowledged that what happened to her was wrong. As a result of her courage, in 2020 the Supreme Court ruled that it is illegal to fire people for being LGBTQ.
"I found it a little overwhelming when I realized that I could be in the history books, but somebody's gotta do it, and I'd be happy and satisfied to be that person." — Aimee Stephens
Tragically, Aimee died just a month before the court issued its landmark decision. But she had already made history as a transgender woman and trailblazer in civil rights.
---
Crystal Mason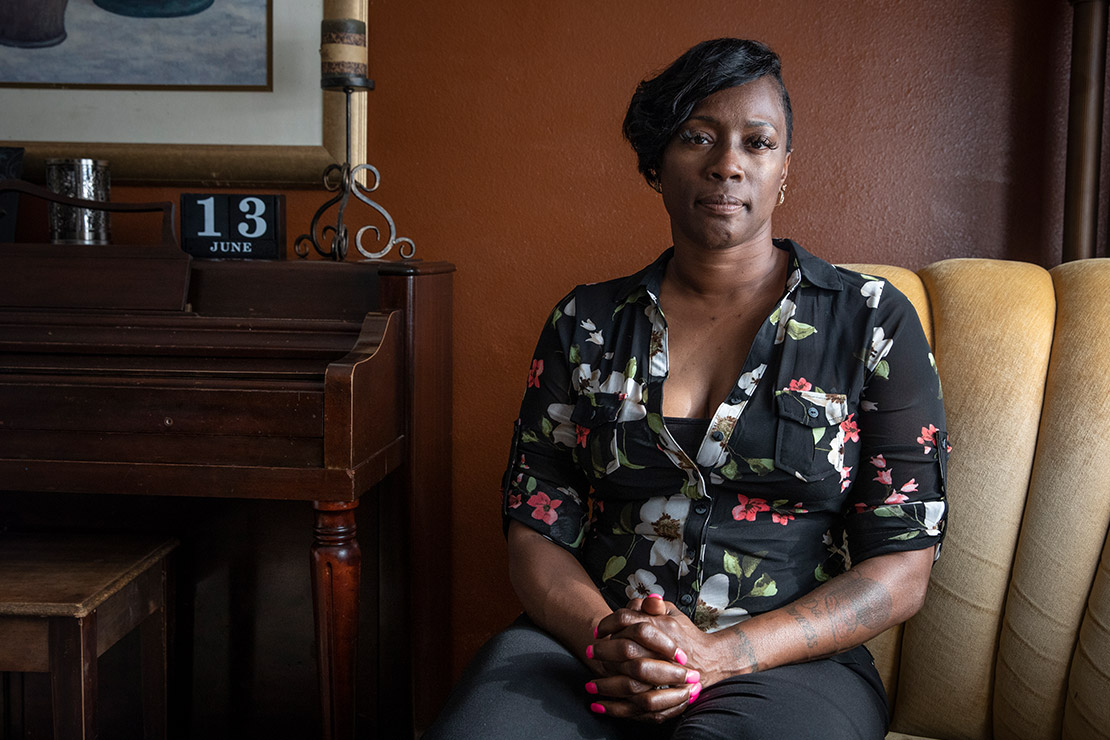 Crystal Mason, a Texas mother of three, went to the polls on Election Day 2016 and cast a provisional ballot. She didn't know that Texas considered her ineligible to vote because she was on federal supervised release, and this honest mistake resulted in her arrest, a five-year prison sentence, and years of legal battles for simply trying to exercise her right to vote.
"You wanted me to feel fear. You wanted me to run. You wanted me to be scared to educate and teach my kids to continue to vote, to go vote, what my mom instilled in me. Instead of letting it be a crutch, I have let it motivate me now." — Crystal Mason
Crystal's story is shocking, but it's also a predictable outcome of politicians' obsession with supposed rampant voter fraud, and part of broader voter suppression efforts, particularly those silencing voters of color. It's what fuels her to keep fighting alongside the ACLU, which is representing her in court this month as her case is heard for a second time in an appeals court.
---
Andraya Yearwood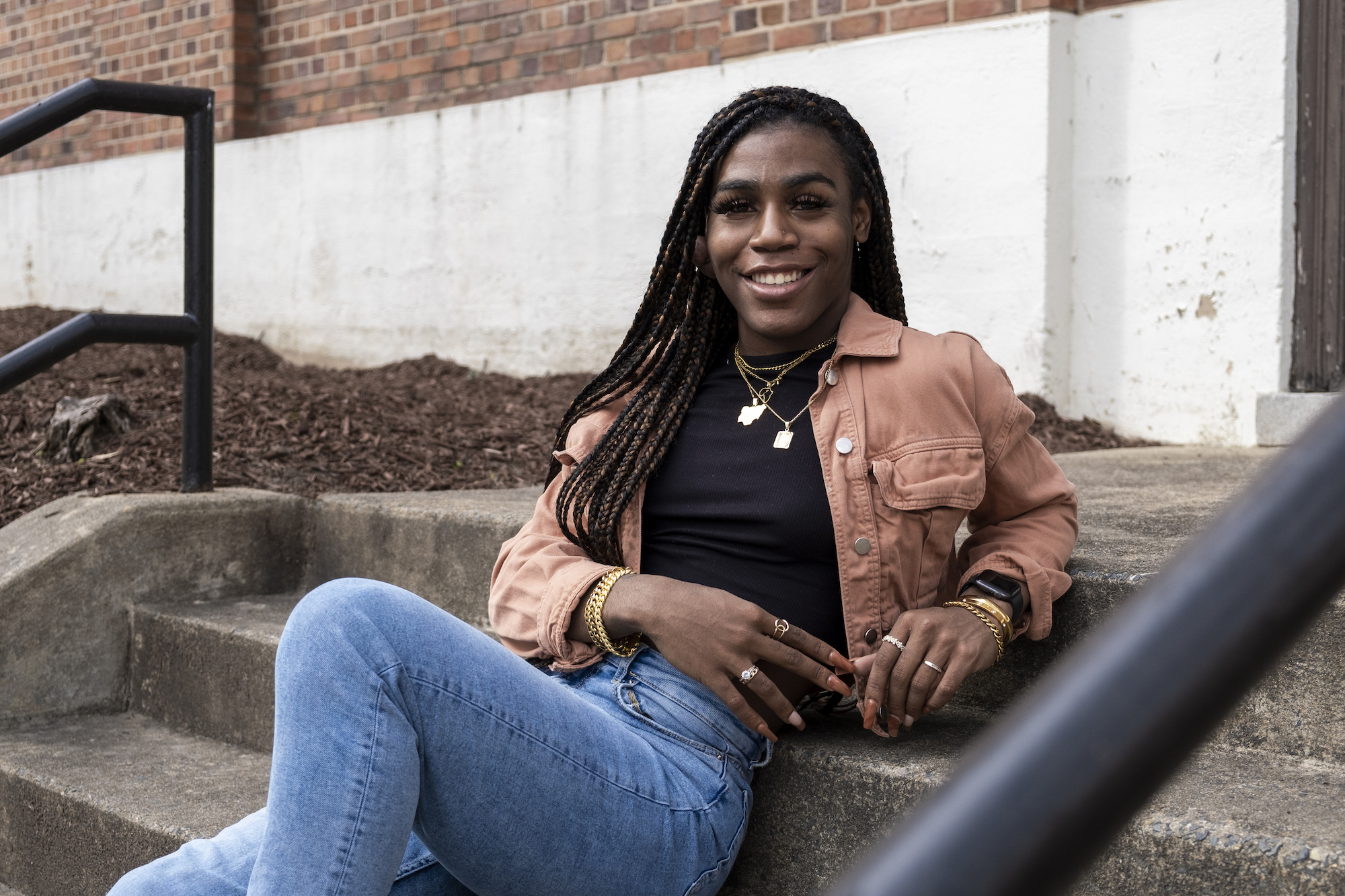 Andraya is a recent high school graduate who ran on her school's girls' track team. A lawsuit was filed against her school and the state of Connecticut by cisgender students who did not want to run with transgender students. The ACLU and ACLU of Connecticut joined the lawsuit on behalf of Andraya and Terry Miller, another student. Both Terry and Andraya have graduated from high school and no longer compete in track, but anti-trans groups are suing to take away any record of their past achievements. For updates on Andraya's case, visit the Soule et al v. CT Association of Schools et al case page.
"I know that speaking up against the injustices that transgender athletes face within sports is something that needs to be continued." — Andraya Yearwood
Transgender athletes — particularly Black transgender women — face systemic barriers to participation in athletics and all aspects of public life. This exclusion contributes to the high rates of homelessness, suicidality, and violence that Black transgender women and girls face.
Learn More About the Issues on This Page