Bills Modernizing Criminal Penalties for Abortion Care and Repealing Unnecessary Parental Notice of Abortion Law to be Introduced in Springfield
February 12, 2019 11:15 am
---
---
CHICAGO – Seeking to protect the ability of all individuals to make their own decisions about the full range of reproductive health care, four Illinois legislators joined Illinois advocates to announce two bills set for introduction in Springfield this week. The Reproductive Health Act modernizes Illinois laws around reproductive health care by repealing an abortion law adopted in 1975, and replacing it with language that affirms the right of all people to have full access to reproductive health care in a post Roe world, following on the promise and commitment of Illinois legislators with the passage of HB 40. The 1975 law – although largely blocked by the courts – among other things, still includes criminal penalties for physicians providing abortion care to patients.
The second bill will repeal the dangerous Parental Notice of Abortion law, a measure enforced for the past five years after decades of courts blocking enforcement. In the years since this law has been enforced, young people who do not have an adult family member or guardian to turn to, are forced to go before a judge before getting the healthcare that they need from a healthcare provider.
The introduction of these bills follows the release of a report from Governor Pritzker's Equality, Equity, and Opportunities transition team. The report reads in part: "The new administration should take action to keep abortion safe, legal, and accessible in Illinois. It should work with lawmakers to repeal the Illinois Abortion Law of 1975 and the Illinois Parental Notice of Abortion act of 1995 and replace it with legislation that keeps abortion safe, legal, and accessible."
"The Governor's transition team identified the reality that a person's decision around abortion and reproductive health care is affected today by a law adopted in 1975," said State Representative Kelly Cassidy, chief House sponsor for the Reproductive Health Act. "As a woman, a mother and someone who has been a long-time supporter of full access to reproductive care, from contraception, abortion, pregnancy and postpartum care, it is time to modernize and update these laws to reflect the equality of women in Illinois."
"Keeping this old law on the books with the attacks on reproductive freedom coming from Washington, DC creates confusion and invites mischief," added State Senator Melinda Bush who will lead the legislative effort for the Reproductive Health Act in the State Senate. "We know that there is a movement today to limit access to reproductive health care. We want to reflect our values in Illinois and trust women."
The Reproductive Health Act recognizes that abortion care is health care, not criminal activity as designated by the current law. The bill seeks to treat abortion care like all health care, with regulations that reflect current medical standards. Among other items, the bill would:
Repeal the largely enjoined Illinois Abortion Law of 1975, including the criminal penalties imposed on doctors who offer abortion care;
Repeal the long-blocked Partial Birth Abortion ban;
Remove out-of-step regulations on health care clinics that provide abortions – regulations applied only to such clinics as a means of limiting access to abortion; and,
Lifts disciplinary penalties adopted decades ago aimed at physicians who provide reproductive health care to women.
The sponsors and advocates supporting the Reproductive Health Act note that the bill specifically affirms that individuals and families should be the ones to make the personal decision around the use of birth control, the decision to continue a pregnancy and the decision to seek or refuse an abortion.
Finally, the bill requires private insurance plans in Illinois to cover abortion care on the same basis as contraception, fertility and maternity care.
The second bill announced today would repeal the Parental Notice of Abortion Act of 1995. After years of the Act being blocked by the courts, it was first enforced in 2013. The sponsors of the legislation argue that the law has not added to family communications or health care for minors, but has simply been an added burden for those in difficult family situations.
"As a father of two young daughters, I want my daughters to come to her parents for anything – good or bad, anytime," said State Senator Elgie Sims, the lead sponsor in the Illinois Senate on the effort to repeal the Parental Notice of Abortion law. "Laws don't change family dynamics. This failed measure only forces minors who cannot share their decision to terminate a pregnancy to risk harm by notifying a family member, or tell a stranger (a judge) their most intimate secrets."
"It never made sense to me that a minor can make other decisions – about carrying a pregnancy to term, about adoption, about sophisticated health care – without parental notification, but only if she seeks an abortion do we require this communication," added Representative Emmanuel 'Chris' Welch, who is sponsoring the bill in the Illinois House. "We cannot pretend as elected officials that we can force ourselves into these situations because some disagree with a minor's decision about their life."
Supporters of repealing the Parental Notice Act note that research demonstrates that most minors facing an unintended pregnancy share their decision to terminate with a parent or trusted adult. The same research shows that the younger the minor the more likely they are to communicate with a parent. A young minor who does not want to communicate with a parent usually has a very good reason.
The state's leading advocates for access to reproductive health also joined in support of this legislation.
"For more than four decades, individuals across Illinois have lived with laws controlling their access to reproductive health care that are either unconstitutional or cruel," said Colleen K. Connell, executive director of the ACLU of Illinois. "It is time to modernize and fix this approach. We applaud these thoughtful sponsors for bringing forward these proposals for discussion now. It is time for this discussion in our state."
"Illinois residents and voters recognize that women, and all persons, deserve to make their own health care decisions – especially when that decision is about carrying a pregnancy to term," said Terry Cosgrove of Personal Pac. "These two proposals offer an opportunity to align our written laws with these values. At a moment when other states and some in the federal government want to send us back, we stand together committed to move forward in Illinois."
"Abortion is extremely safe, and the current laws only limit the ability of qualified medical professionals to provide safe, legal abortion," said Liz Higgins, Associate Medical Director of Planned Parenthood of Illinois. "Planned Parenthood and our partners are not going to let this become a country where people can no longer access abortion. We will do everything we can to ensure patients have more access to critical health care and that policies reflect what people want."
Stay Informed
Every month, you'll receive regular roundups of the most important civil rights and civil liberties developments. Remember: a well-informed citizenry is the best defense against tyranny.
By completing this form, I agree to receive occasional emails per the terms of the ACLU's privacy policy.
The Latest in Reproductive Freedom
ACLU's Vision
The American Civil Liberties Union is a nonprofit organization whose mission is to defend and preserve the individual rights and liberties guaranteed to every person in this country by the Constitution and laws of the United States of America.
Learn More About Reproductive Freedom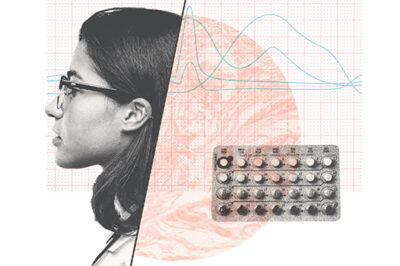 The ACLU works to ensure that every person can make the best decision for themselves and their family about whether and when to have a child without undue political interference.