Supreme Court Sends Two Indiana Abortion Cases Back for Review
Just days after the court narrowly struck down a law that would have decimated abortion access in Louisiana, the court has decided to give politicians opposed to abortion access another shot
July 2, 2020 12:15 pm
---
---
WASHINGTON — The U.S. Supreme Court issued orders today, granting two petitions for certiorari regarding Indiana abortion restrictions, vacating the lower court decisions and sending the cases back down for further review. The orders come just days after the Supreme Court struck down a Louisiana law restricting access to abortion in June Medical Services v. Russo.
The first law, signed by then-Gov. Mike Pence in 2016, would force patients to obtain an ultrasound at least 18 hours before they could have an abortion — a law that the lower courts found has no medical basis and serves only to delay and deny patients abortion services. The second law, enacted in 2017, is one of the most extreme parental involvement laws in the country. Both lower courts blocked this law too, finding that it would endanger young people who experience abusive or insecure home environments. Both laws are currently blocked from taking effect.
These are two of five cases out of Indiana currently in federal courts that challenge laws or actions that restrict access to abortion and infringe on patients' constitutional rights. Nationwide, states have passed more than 463 laws since 2010 aimed at pushing abortion out of reach.
The laws were challenged by Planned Parenthood of Indiana and Kentucky (PPINK), represented by the American Civil Liberties Union, Planned Parenthood Federation of America, and the ACLU of Indiana. In response to the orders, the organizations issued the following statements:
Statement from Jennifer Dalven, director, ACLU Reproductive Freedom Project:
"Just days after narrowly voting 5-4 to strike down a law that would have decimated access to abortion in Louisiana, the Court has decided to give politicians opposed to abortion access another shot — now with laws that four courts already found do nothing but prevent people from getting the care they need. While we believe that the courts below will continue to see these laws for what they are — an unconstitutional attempt to push abortion further out of reach — the Court's action is a stark reminder that the work to secure access to abortion for everyone is far from over."
Statement from Ken Falk, legal director, ACLU of Indiana:
"It is important for Hoosiers to know that these requirements will not go into effect at this point. The lower courts have blocked these restrictions at every turn because of the unconstitutional burdens the laws would put on patients' access to an abortion. All Hoosiers, including members of the General Assembly, should know that we will continue to fight these unconstitutional attacks in Indiana to ensure access to reproductive care. Abortion care should be regulated by medical experts, not by politicians with political agendas."
Statement from Alexis McGill Johnson, president and CEO, Planned Parenthood Federation of America:
"On Monday, we said this fight was far from over, and these orders today prove it. Let's be clear — these laws are medically unnecessary, burdensome and unconstitutional. When politicians ban or restrict abortion, they are telling people they can't be trusted to make their own medical decisions. Targeted attempts to criminalize health care are part of a system mired in discriminatory policies aimed at people of color, people with low incomes, and women. We hope the lower courts will again agree that these laws are unconstitutional and protect Hoosiers from attacks by politicians whose end goal is to ban safe, legal abortion and harm communities of color. No matter the outcome of these cases, we know the fight for reproductive freedom started long before these laws reached the court and won't end after these cases are resolved — but we will never stop fighting."
Statement from Chris Charbonneau, CEO, Planned Parenthood of Indiana and Kentucky:
"We are disappointed to see the U.S. Supreme Court reverse the lower court's decisions. These laws are only meant to do one thing, restrict abortion access. Indiana ranks second in the nation for restrictions, and Indiana politicians insist on putting every barrier possible between a pregnant person and their legal health care. These laws and others like them have nothing to do with the health and well-being of the patient, and everything to do with the politicization of abortion care. While Indiana politicians keep turning their back on those who face the greatest barriers to accessing health care, we will continue to focus on providing care, no matter what."
Stay Informed
Every month, you'll receive regular roundups of the most important civil rights and civil liberties developments. Remember: a well-informed citizenry is the best defense against tyranny.
The Latest in Reproductive Freedom
ACLU's Vision
The American Civil Liberties Union is a nonprofit organization whose mission is to defend and preserve the individual rights and liberties guaranteed to every person in this country by the Constitution and laws of the United States of America.
Learn More About Reproductive Freedom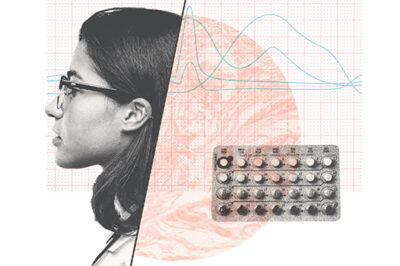 The ACLU works to ensure that every person can make the best decision for themselves and their family about whether and when to have a child without undue political interference.