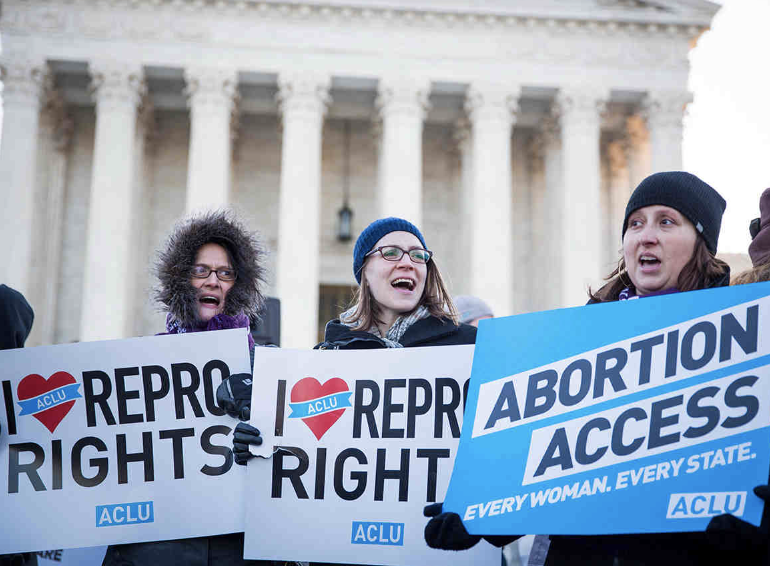 SisterSong v. State of Georgia
Last Update:
July 26, 2022
What's at Stake
Georgia physicians, reproductive health care providers, and advocates filed a lawsuit in the Superior Court of Fulton County on June 26, bringing a state constitutional challenge against H.B. 481, a law banning abortion at approximately six weeks of pregnancy — just two weeks after a person's first missed period and before many people even know they are pregnant. This lawsuit comes one week after a federal appeals court allowed Georgia's six-week ban to take effect for the first time since it was passed in 2019, causing an immediate, devastating crisis as clinics were forced to turn away patients in waiting rooms across the state and to cancel many upcoming appointments.
Summary
Georgia's six-week ban was enjoined by a federal district court shortly after Gov. Brian Kemp signed it into law in 2019, and the law had remained blocked as the case made its way through the courts. However, three weeks after the U.S. Supreme Court's decision rescinding a half-century of federal constitutional protection for the right to abortion, the 11th Circuit Court of Appeals lifted the district court's injunction. The federal appeals court also took a highly unorthodox action of putting the six-week ban into effect immediately, with no warning to health care providers and patients across the state despite the fact that this law criminalizes medicine, rather than waiting the standard 28-day period.
The state court challenge filed asserts that (1) H.B. 481 was void from the start under Georgia judicial precedent because it clearly violated federal constitutional precedent when enacted in 2019, and a subsequent change in federal law cannot revive it; and (2) the Georgia Constitution's especially strong protection for the fundamental right to privacy prohibits this political interference with an individual's deeply personal and medically consequential decision whether to continue a pregnancy. Doctors and advocates are asking the state court to immediately block the law while the lawsuit proceeds in the courts.
The lawsuit also includes a state constitutional challenge to a provision of Georgia law, expanded by H.B. 481, which violates Georgians' privacy rights by giving prosecutors unfettered access to abortion patients' private medical records without any due process.
A six-week abortion ban is particularly dangerous in Georgia, where the maternal mortality rate is alarmingly high, especially among Black Georgians. Additionally, forced pregnancy can derail people's education, career, and life plans, resulting in greater economic hardship for the pregnant person, their children, and their families.
This case was filed by the American Civil Liberties Union, the ACLU of Georgia, the Center for Reproductive Rights, Planned Parenthood Federation of America, and Georgia-based law firms Caplan Cobb and Bondurant Mixson & Elmore on behalf of SisterSong Women of Color Reproductive Justice Collective, Feminist Women's Health Center, Planned Parenthood Southeast, Inc., Atlanta Comprehensive Wellness Clinic, Atlanta Women's Medical Center, FemHealth USA d/b/a carafem, Summit Medical Associates, P.C., Carrie Cwiak, M.D., M.P.H., Lisa Haddad, M.D., M.S., M.P.H., Eva Lathrop, M.D., M.P.H., and Medical Students for Choice.
Support our on-going litigation and work in the courts
Donate now
Learn More About the Issues in This Case