At Liberty Podcast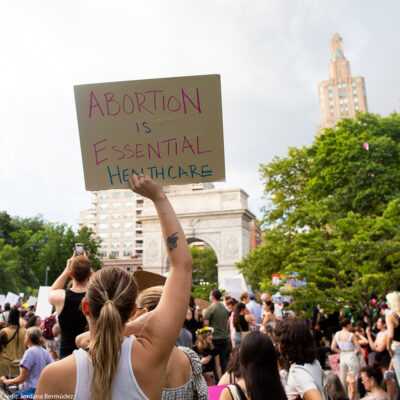 At Liberty Podcast
A Year Without Roe: Your Stories
June 22, 2023
All episodes
Nearly one year ago, on June 24, 2022, the Supreme Court released its decision in Dobbs v. Jackson Women's Health Organization, a case concerning abortion access in the state of Mississippi. Instead of following decades of precedent set by decisions in other cases involving abortion access that had thus far kept Roe v. Wade intact, five justices broke from precedent, overturning Roe, and with it the federal constitutional right to abortion.
For 49 years, Roe granted foundational access to abortion, allowing people who could become pregnant to choose what's best for them and their families. Since its overturn, states across the country have quickly moved to ban abortion, leaving so many without access.
In the last year, we've lived the consequences. Losing the right to legal abortion is calling much of our lives into question, forcing tens of millions of us to contend with a new reality.
A few weeks ago, we at the ACLU asked you to share how your life has been impacted by the overturn of Roe and the abortion bans that followed. We received hundreds of submissions from folks all across the country. Your lives have changed in innumerable ways since just this time last year. These are your stories.
---
This episode, A Year Without Roe: Your Stories, covers the following issues we work on –