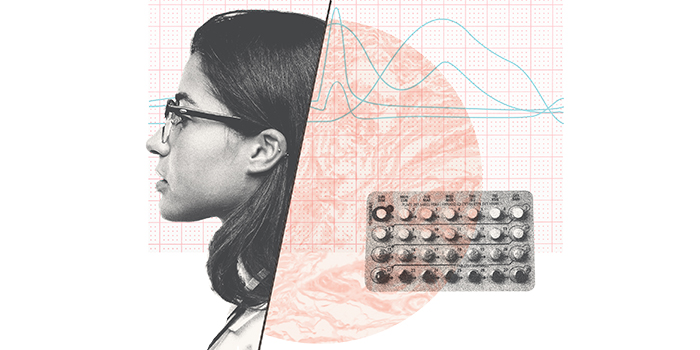 Little Rock Family Planning Services, et al., v. Rutledge, et al.
Last Update:
June 28, 2021
What's at Stake
In 2019, the American Civil Liberties Union filed a lawsuit challenging three Arkansas laws that sought to severely restrict abortion rights in the state. These laws would ban abortion care starting at 18 weeks of pregnancy, ban abortion based on the woman's reason for her decision, and prohibit qualified physicians from continuing to safely provide abortion care for no conceivable health or medical purpose, thereby imposing an unconstitutional burden on patients seeking abortion care in the state. In 2019, we successfully obtained a preliminary injunction, blocking these laws from taking effect. In January of 2021 the Eighth Circuit affirmed the preliminary injunction of the 18-week ban and ban based on a patient's reason for seeking care.
Summary
The federal lawsuit, brought on behalf of plaintiffs Little Rock Family Planning Services, Planned Parenthood of Arkansas and Eastern Oklahoma, d/b/a Planned Parenthood of Arkansas and Eastern Oklahoma (together, the "Clinic Plaintiffs"), Dr. Stephanie Ho, and Dr. Thomas Tvedten, sought immediate relief to prevent Arkansas' unconstitutional abortion restrictions from taking effect on July 24, 2019. The Clinic plaintiffs together operate the last remaining abortion facilities in the state.
The challenged restrictions are part of a targeted campaign by anti-abortion politicians in Arkansas to push abortion care out of reach. Arkansas has passed more than 50 laws aimed at restricting abortion care in the state, including 20 in 2021 alone.
Act 493 (the 18-week ban) makes it a crime to perform an abortion starting at 18 weeks, a pre-viability point in pregnancy.
Act 619 (the reason ban) criminalizes abortion if the provider "has knowledge" that the woman's decision to terminate her pregnancy is based solely on a test result, prenatal diagnosis, or "any other reason to believe" that the fetus has Down syndrome, again imposing a blanket ban on abortion prior to viability based solely on a woman's reason for seeking that care.
Act 700 (the OBGYN requirement) prohibits highly qualified, trained physicians from providing abortion care in Arkansas if they are not board-certified or board-eligible in obstetrics and gynecology (OBGYN). Before the OBGYN requirement was enacted, any physician licensed to practice medicine in the state of Arkansas was allowed to provide abortion care. Plaintiffs argue that the OBGYN requirement provides no medical or safety benefits and, if permitted to take effect, will substantially burden access to abortion care in the state by severely and unnecessarily restricting the pool of providers.
Unless the court grants plaintiffs the relief they seek, all three Arkansas restrictions will require plaintiffs to turn away women seeking abortion care and force them to travel hundreds of miles to obtain abortions, delaying many in obtaining this care, and preventing others from accessing abortion entirely, forcing them to carry their pregnancies to term again their will.
In their lawsuit, plaintiffs note that many things can stand in the way of women getting abortion care in Arkansas, from not being able to afford it, travel distance to a clinic, or the web of existing abortion barriers in the state. In particular, delays in care are intensified by Arkansas' mandatory waiting period of 72 hours, among other restrictions.
The Arkansas abortion restrictions are part of a national strategy to push abortion care out of reach. In 2019, Alabama, Kentucky, Georgia, Ohio, Mississippi, Louisiana, and Missouri also enacted laws banning abortion. The ACLU obtained injunctions blocking the Kentucky, Alabama, Georgia, Ohio, Mississippi and Missouri bans.
Since 2011, state politicians have passed more than 566 medically unnecessary and politically motivated restrictions that force patients to delay care, shut down clinics, and make abortion care unaffordable.
Plaintiffs are asking the court to hold the Arkansas laws unconstitutional and unenforceable. Counsel for plaintiffs are the ACLU, ACLU of Arkansas, Planned Parenthood, and the law firm O'Melveny & Myers LLP.
Support our on-going litigation and work in the courts
Donate now
Learn More About the Issues in This Case