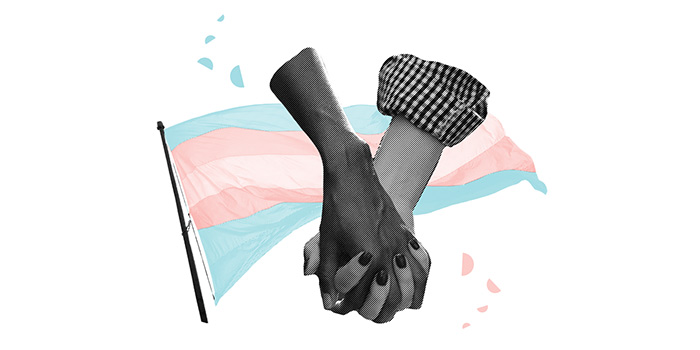 Walker v. Wolf - Freedom to Marry in Wisconsin
Status:
Closed (Judgment)
Last Update:
October 7, 2014
What's at Stake
The American Civil Liberties Union, the ACLU of Wisconsin and the law firm of Mayer Brown filed a federal lawsuit on behalf of eight same-sex couples who wish to marry in Wisconsin or are seeking recognition for their legal out-of-state marriages.
Summary
The plaintiffs include Roy Badger and Garth Wangemann of Milwaukee, Carol Schumacher and Virginia Wolf of Eau Claire; Salud Garcia and Pam Kleiss of Madison; Charvonne Kemp and Marie Carlson of Milwaukee; Kami Young and Karina Willes of West Milwaukee; Johannes Wallmann and Keith Borden of Madison; Judi Trampf and Katy Heyning of Madison; and William Hurtubise and Leslie "Dean" Palmer of Racine.
Wisconsin's ban on marriage for same-sex couples prevents them from securing the hundreds of protections that state law provides to married couples. Wisconsin law subjects same-sex couples to an additional harm that is unique among states that deny same-sex couples the freedom to marry. The only way for Wisconsin couples to get the federal protections that come with marriage is for them to go out of state to marry. But Wisconsin law says that may be a crime punishable by nine months in jail and a $10,000 fine.
Among the plaintiff couples, Schumacher and Wolf and Young and Willeswere legally married in another state, raising the possibility of prosecution back at home. Wallman and Borden were married in Canada and lived as a legally married couple for more than four years before they came to Madison in the fall of 2012 for Wallman to accept a job as the Director of Jazz Studies at the University of Wisconsin. The lawsuit challenges the overall ban as well as the application of this criminal law to same-sex couples who are forced to choose between being denied federal protections and the risk of criminal prosecution.
The lawsuit is pending in the U.S. District Court for the Western District of Wisconsin. The plaintiffs allege that the state's constitutional marriage ban sends a message that lesbians, gay men, and their children are viewed as second-class citizens who are undeserving of the legal sanction, respect, protections, and support that heterosexuals and their families are able to enjoy through marriage.
News & Commentary
Other Documents
Support our on-going litigation and work in the courts
Donate now
Learn More About the Issues in This Case