Back to

News & Commentary
Keeping "Your World" Private: Turning off Google's New Private Search Results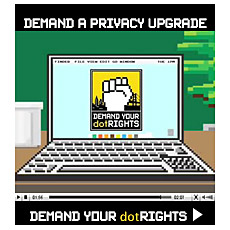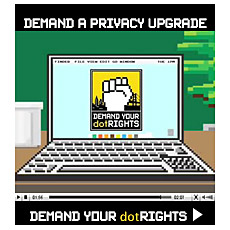 Want to keep your information private now that Google has started rolling out "Search, plus Your World," a new search results format? For those signed-in with a Google account, the new feature combines search results from the public web plus private information and photos you have shared (or have been shared with you) through Google+ or Picasa.
There are privacy implications with these expanded search results. Information or photos you have shared with people through Google+ or Picasa are now going to show up in these people's searches — perhaps indefinitely. And if you share a computer with others in your household, information or photos of yours or friends that you don't want a child, parent, or partner to see (perhaps related to reproductive health, sexuality, politics, etc), could show up if they jump onto that computer and do a search while you are still signed-in.
If you want to turn off this expanded new search function for all searches, you are going to need to follow several steps to opt out (See the Google support page for more information).
Click the gear icon in the top right corner of the search results page.
Click Search settings.
In the "Search plus Your World" section, select "Do not use personal results."
But remember, even if you opt-out of this function for your searches, it doesn't mean that others won't see the information and photos you have shared with them through Google+ in their searches if they use this new search. When Google rolled out this new function, it also should have rolled out a privacy setting to exclude your Google + and Picasa shared material from search.
Google also should have made privacy the default and made this new search results format opt-in. At a minimum, it should have given users a fast and easy way to permanently disable this option with a single click from the search screen. Tell Google that you want real control over your personal information, including a privacy setting to keep your Google+ and Picasa info and photos out of search by leaving a comment on the Google+ post about this new feature.
Learn more about dotRights: Sign up for breaking news alerts, follow us on Twitter, and like us on Facebook.