On Friday, laleh Ispahani, who's in Geneva right now for the meeting of the Committee on the Elimination of Racial Discrimination (CERD), published an article in our DailyKos diary about racial discrimination and voter disfranchisement.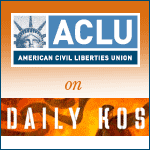 Given that this is an election year, this is an especially important issue. Laleh writes:
Equally troubling is that a wide variety of deceptive voting practices continues to be used to suppress minority votes. For example, in the 2006 national elections, there were efforts to keep voter participation low for political gain; to mislead and deceive voters by advising them the date of the election had shifted or that their polling place had changed. In Virginia, registered voters received recorded calls that falsely stated that the recipient of the call was registered to vote in another state and would face criminal charges if they came to the polls.
The article also discusses the 5.3 million Americans not allowed to vote because of past felony convictions, and the barriers faced by indigenous peoples and non-English speakers.
ou can read about the other issues the ACLU's CERD delegation to Geneva addressed by visiting our CERD webpage.
Learn More About the Issues on This Page