At Liberty Podcast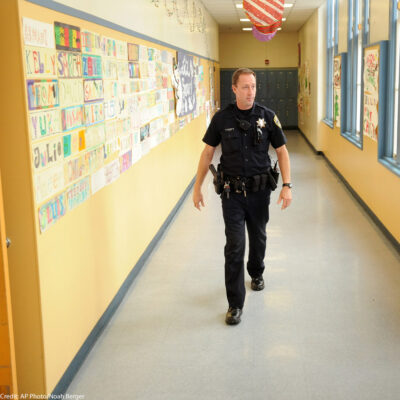 At Liberty Podcast
This Student Fought a School Fine for Four Years
September 14, 2023
All episodes
We're continuing to feature major stories impacting students as the back-to-school season is underway. Today, we confront one troubling question: Why are students being fined by police in schools? Across the nation, students are being disciplined through tickets with shocking frequency, burdening them with hefty fines and subjecting them to the juvenile justice system, all of which greases the skids on the school-to-prison pipeline.
The state of Illinois has become a hotbed for ticketing in schools, to such an extent that legislators and activists have proposed a House bill to end the practice. But as we await the passage of this law, students continue to pay the price.
Last year, the Chicago Tribune and ProPublica published an investigation on this issue, finding that nearly 12,000 tickets were written to Illinois students over three school years, with Black students twice as likely to be ticketed compared to their white peers.
20-year-old Amara Harris is one of those students. She's entering her senior year at Spelman College, finally free from an alleged theft fine that she received as a high school student in Naperville, Illinois. Now, the state is considering legislation to end fees and fines in schools on the backbone of cases like Amara's. She joined us to explain how a misunderstanding over a pair of lost AirPods led to a trial four years in the making.
Then, Ghadah Makoshi, advocacy and policy strategist with the ACLU of Pennsylvania, discusses her research on ticketing in Pittsburgh public schools and how we can disrupt school-based pathways to the juvenile justice system.
Kendall Ciesemier
Host of At Liberty and Senior Executive Producer of Multimedia, American Civil Liberties Union
she/her/hers
Kendall Ciesemier (@kendallciese) is the Host of At Liberty and the Senior Executive Producer of Multimedia at the ACLU. Previously, Kendall worked as a producer and reporter for The New York Times' Opinion section and Mic, a digital media company. Most notably at Mic, Kendall's interview with Alice Marie Johnson, a woman serving a life…
Kendall Ciesemier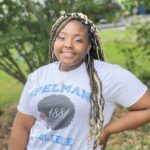 Amara Harris
Student at Spelman College
she/her
Amara Harris is a senior at Spelman College in Atlanta, GA, studying international studies. In August 2023, Harris won her case against the city of Naperville, IL for an alleged theft fine she received in 2019 as a student at Naperville North High School. She loves animals and hopes to pursue a career in veterinary…
Amara Harris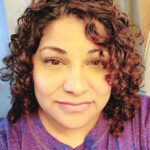 Ghadah Makoshi
Advocacy and Policy Strategist, ACLU of Pennsylvania
she/her
Ghadah Makoshi is an Advocacy and Policy Strategist with the ACLU of PA focused on school policing reform. She brings nearly ten years of experience advocating for inclusive, quality education for all students. In September 2020, she co-authored a report with other members of the Black Girls Equity Alliance (BGEA), entitled, Disrupting Pathways to Juvenile…
Ghadah Makoshi
Listen to this episode on
Apple Podcasts
Spotify
---
This episode, This Student Fought a School Fine for Four Years, covers the following issues we work on –