ACLU-DC Names 27 D.C. Police Officers and Adds 10-Year-Old Boy as Plaintiff in Inauguration Day Lawsuit
The Boy Was Knocked to the Ground by Officers and Exposed to Pepper Spray
January 3, 2018 9:45 am
---
---
WASHINGTON – The American Civil Liberties Union of the District of Columbia late last night filed an amended complaint against the District of Columbia and its police department for constitutional violations on Inauguration Day. The amended complaint names 27 D.C. police officer defendants previously sued as John or Jane Does, and adds two plaintiffs: a 10-year-old boy from North Carolina and his mother, who were peacefully demonstrating when he was knocked down and they were both exposed to pepper spray by D.C. officers.
Originally filed on June 21, the ACLU-DC lawsuit charges that in response to demonstrations in the District on Inauguration Day, D.C.'s Metropolitan Police Department carried out an unlawful mass round-up and arrest, pepper-sprayed nonviolent demonstrators, and held detainees for many hours without food, water, or access to bathrooms.
In today's filing, the ACLU-DC adds two new plaintiffs: North Carolina resident Gwen Frisbie-Fulton and her son, known as "A.S." in the complaint. Frisbie-Fulton and A.S., who was 10 years old at the time, were peacefully demonstrating outside the kettle of protestors detained at 12th and L Streets when they saw officers discharging pepper-spray with so-called "supersoakers." As she and A.S. tried to escape the spraying, a line of officers knocked A.S. to the ground. Frisbie-Fulton picked A.S. up and tried to carry him away from the ­­­melee, but she coughed and choked from the thick clouds of pepper spray, and could not carry him further. Another protestor assisted her by carrying A.S. to safety.
"I was terrified for my son's safety. When he was knocked down, I instinctually jumped on top of him to cover his body with mine," said Frisbie-Fulton. "We are told the police are there to keep us safe, but on Inauguration Day they were the ones who put us in danger."
Today's amended complaint also identifies 27 officers, including eight supervisors whom the ACLU-DC alleges ordered (and in some cases also participated in) unlawful conduct, all ultimately under the direction of the sole previously named defendant, Police Chief Peter Newsham. Today's complaint quotes the on-scene commander, Keith Deville, speaking of the decision to detain demonstrators: "I wasn't differentiating who was demonstrating and who was rioting." Other named officers are accused of pepper-spraying, without warning, demonstrators who were not resisting or posing a threat. The identity of one John Doe defendant remains unknown.
Today's filing comes on the heels of the conclusion of the first criminal trials against Inauguration Day protestors in D.C. Superior Court. On December 21, the jury found all six defendants in the first criminal trial not guilty on all counts.
"We hope the recent verdict begins the important work of teaching police and prosecutors to respect constitutionally protected protest," said Scott Michelman, Senior Staff Attorney, ACLU of the District of Columbia. "No one should have to fear arrest or prosecution for coming to the nation's capital to express opinions peacefully, no matter what those opinions may be. Through our civil lawsuit against the police, the ACLU-DC will continue to fight for demonstrators' constitutional rights."
In the ACLU-DC's civil lawsuit, Cmdr. Deville and others are charged with kettling―a tactic in which protestors are corralled into an area and detained before being formally arrested―and failure to give a dispersal order before deploying chemical weapons including pepper spray and flash-bang grenades against demonstrators. Both are violations of D.C.'s First Amendment Assemblies Act. Cmdr. Deville recently testified in the criminal proceedings that no dispersal order was given.
In addition to violations of the First Amendment Assemblies Act, the ACLU-DC lawsuit also raises constitutional claims under the First, Fourth, and Fifth Amendments and claims for assault and battery and false arrest, among others.
"The 27 defendants we added today are either supervisors who directed unlawful conduct or individual officers we have specific reason to believe committed an unlawful act, such as pepper-spraying peaceful demonstrators or journalists," said Michelman. "Unlike the U.S. Attorney's approach to its criminal charges against demonstrators, we have named only individuals against whom we had specific evidence of wrongdoing rather than simply naming everyone who was present."
The lawsuit is Horse v. District of Columbia. The amended complaint can be found here: https://www.acludc.org/en/cases/horse-v-district-columbia
A blog post written by Gwen Frisbie-Fulton about their experience that day can be found here: https://medium.com/@ACLU_DC/why-my-son-and-i-suing-d-c-police-9c5dab20ebb1
A video of Frisbie-Fulton carrying A.S. after he was knocked down and exposed to pepper spray can be seen here: https://www.youtube.com/watch?v=8nsz_fOskgI&t=57s
Frisbie-Fulton's statement can be found here: https://www.acludc.org/en/statement-gwen-frisbie-fulton
Stay informed
Every month, you'll receive regular roundups of the most important civil rights and civil liberties developments. Remember: a well-informed citizenry is the best defense against tyranny.
By completing this form, I agree to receive occasional emails per the terms of the ACLU's privacy policy.
The latest in Free Speech
ACLU's Vision
The American Civil Liberties Union is a nonprofit organization whose mission is to defend and preserve the individual rights and liberties guaranteed to every person in this country by the Constitution and laws of the United States of America.
Learn More About Free Speech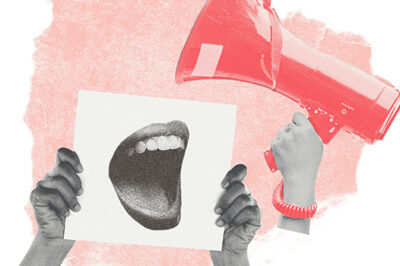 Protecting free speech means protecting a free press, the democratic process, diversity of thought, and so much more. The ACLU has worked since 1920 to ensure that freedom of speech is protected for everyone.